This is article is part of a series that the Revelstoke Review is doing this market season. The Review will highlight the vendors that make the Farmers' Market special.
Rachel Wiesmann is the creative mind behind Raw Makes, an artisanal jewelry stand at Revelstoke Local Food Initiative's Farmers' Market.
Wiesmann is relatively new to the market, as last year was her first time selling her products. Now, Wiesmann is a bi-weekly participant, whose unique work attracts the attention of market attendees looking for a fresh accessory. Raw Makes sells necklaces, earings, bookmarks, and more. She spoke about how she started making jewelry, her loom, and why she enjoys the market.
An allergy to metal didn't stop Wiesmann from creating jewelry, which is her first passion.
"I wanted to be able to make jewelry that I could afford, and that I liked, so my mom and I actually kind of got into it together, which was really fun," said Wiesmann.
Wiesmann and her husband, Joe, are from a suburb in Seattle. An avid skier, her husband visited Revelstoke several years ago, before Rachel had ever visited. Returning from his trip, he kept telling Rachel that she'd like the town, but she wasn't so sure.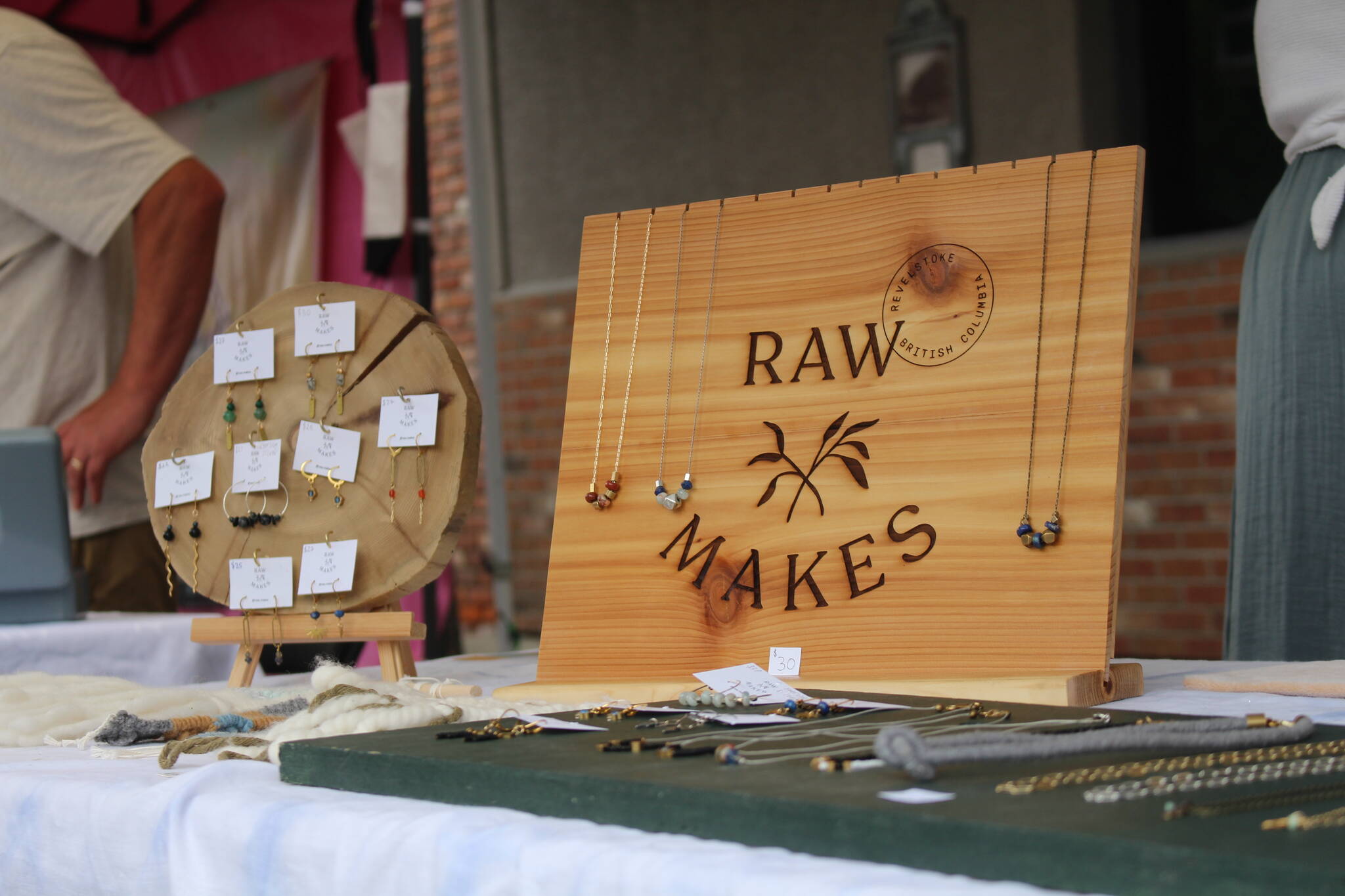 "I thought he was hyping it up, but then we got here, and I was like, 'this is amazing'," she said.
The two started travelling back and forth from Seattle to Revelstoke more frequently, all the while knowing that at some point, they wanted to move to Revelstoke permanently. One fateful visit in 2020 turned the pipe dream into a reality. A two-week ski trip became a five month stay.
"We realized like, wow, we love the community, we've made friends here, we need to move here," said Wiesmann.
One of Wiesmann's staples that she sells at the market is fiber art that she creates with a loom. She learned how to use the loom in an in-person class in Seattle that she took with a friend roughly a month before the beginning of the pandemic.
"There's a part of me that wonders if I maybe would have given up on weaving if it wasn't for the like, we all are kind of stuck in our houses and having that time," she said.
While Wiesmann threaded the loom, the loom threaded itself into her heart, creating such a strong affinity that she takes it with her wherever she goes.
READ MORE: Market Material: The Cosy Wood Company
"I can bring it outside, so I can sit in my backyard, and weave if I want. If we're going on a road trip, I can bring it with me," said Wiesmann.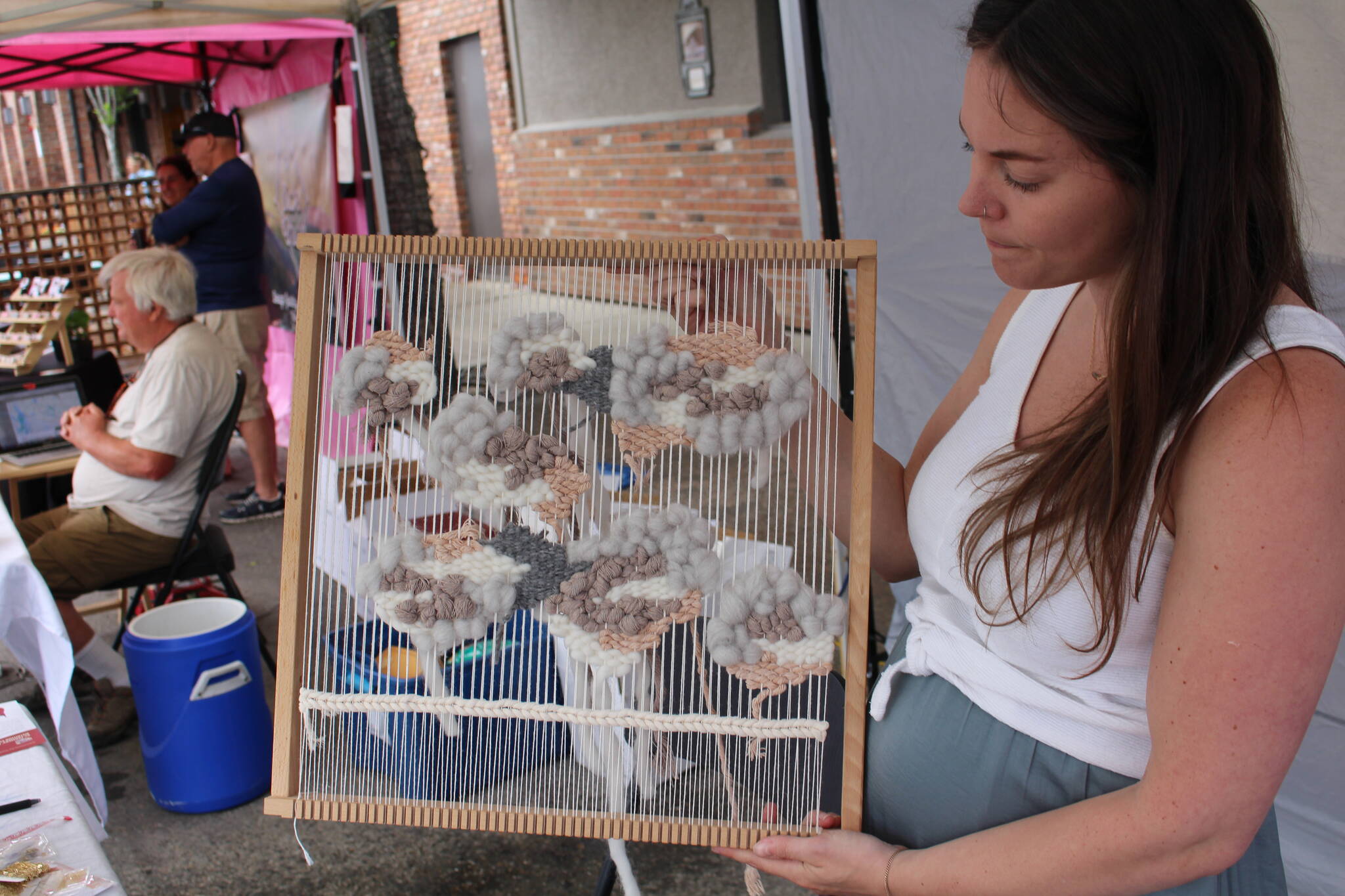 She even brings the loom to the airport, which helps pass the time, but always attracts attention. Wiesmann recalled instances when kids would see her with it and come look at it and touch it, other times flight attendants would sit next to her on the plane and watch for a few moments to see what she was doing.
The flexibility of her craft helps Wiesmann balance her jewelry work and her day job in digital marketing. After a day on the computer, she enjoys sitting down and working on her jewelry to help clear her head.
Wiesmann said that nature helps her process.
"I think the more that I can get out in nature, the more I'm inspired to create things. And I try to pull from that inspiration a lot," she said.
The inspiration presents itself in her work in a variety of ways from the design of some pieces to the texture, or the colour, which includes natural dyeing techniques using wildflowers or other natural materials.
Not forgetting the roots of her jewelry interests, Wiesmann offers a variety of styles and price points to ensure she has a little something for people with different budgets.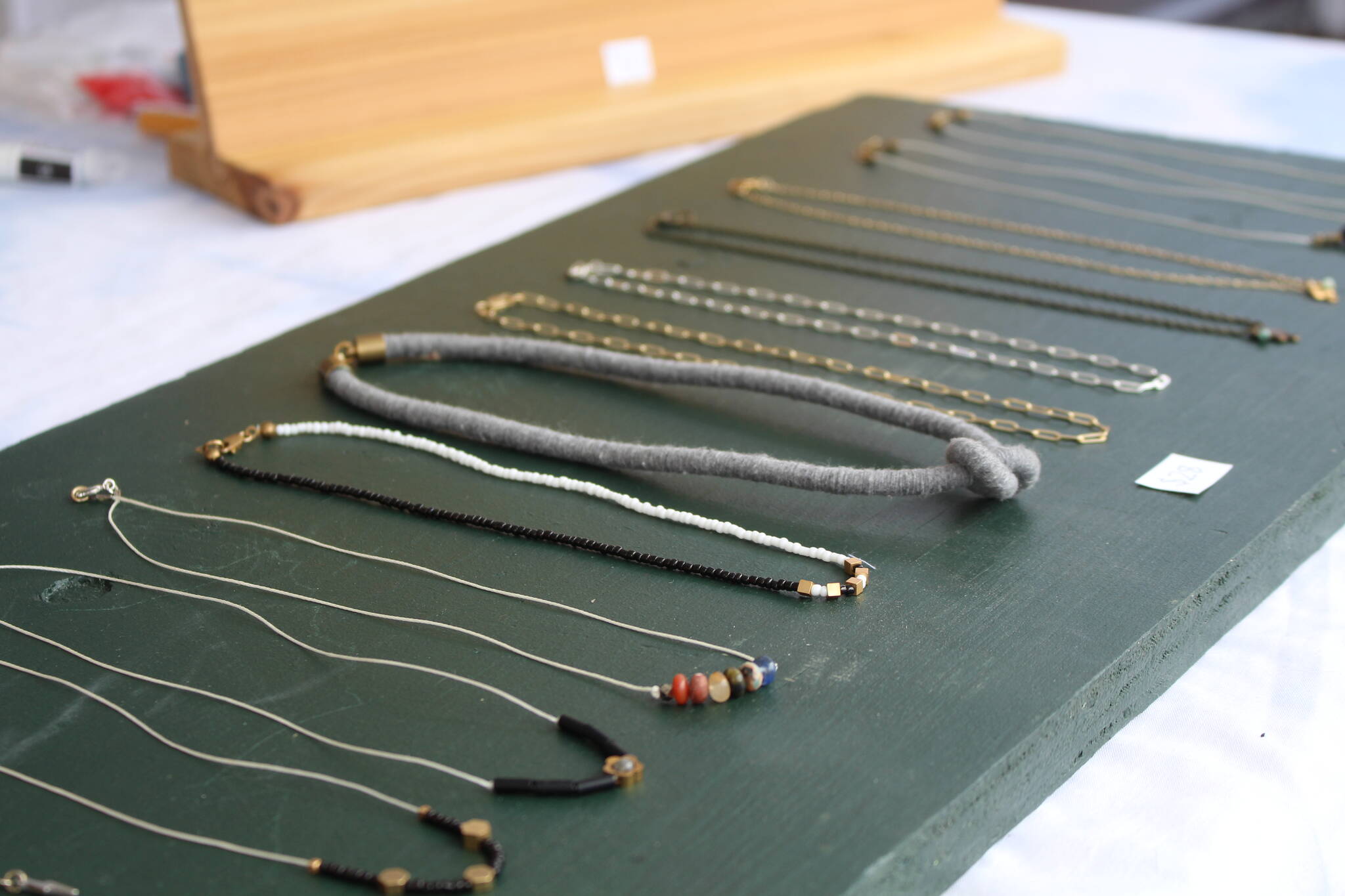 Wiesmann sold her jewelry at the market for the first time last year. Her friend Siobhan, the local clothier behind Stringybark, invited her to share a booth and Wiesmann was hooked.
"I had no idea how much I was gonna love just meeting all the people here, getting to know the vendors, like even other jewelry artists here are so supportive to each other, I've never seen that before," she said.
After getting over the 'terrifying' experience of standing behind her product in front of customers, Wiesmann knew she'd be back, so she stepped up to a bi-weekly tenure in the market this season.
Wiesmann considered selling her products online, but her enjoyment of the interactions she has with people at the market has kept her from pulling the trigger. With wall hangings already at Birch and Lace, she hopes to expand her local in-store presence.
READ MORE: Revelstoke Secondary School's last play of the year
---
@ZacharyDelaney
zach.delaney@revelstokereview.com
Like us on Facebook and follow us on Twitter and subscribe to our daily and subscribe to our daily newsletter.