The sixth Annual Okanagan and Artisan Guitar Show is rockin' in Peachland throughout the day on Saturday (April 8).
Collectors and enthusiasts are picking their way through the Peachland Community Centre and checking out what vendors are offering for sale.
"It's our biggest one yet," said organizer Jeremy Messenger. "It's a fundraiser for the Peachland Ambassadors, so they get a $5 charge at the door and that goes all to them."
Messenger says artisans are an important part of the show this year as well.
"That way it's something for everybody." added Messenger.
One guitar collector is is hoping to strike a chord by raising money for a good cause with a guitar that has Canadian rock n' roll written all over it. The guitar is signed by members of Prism, Harlequin, The Headpins and Honeymoon Suite.
"I bought it at a charity auction 15 years ago and it only had a couple of band signatures on it," said Neil Merchant. "I've gone out and got a few more so it's a real piece of Canadiana now."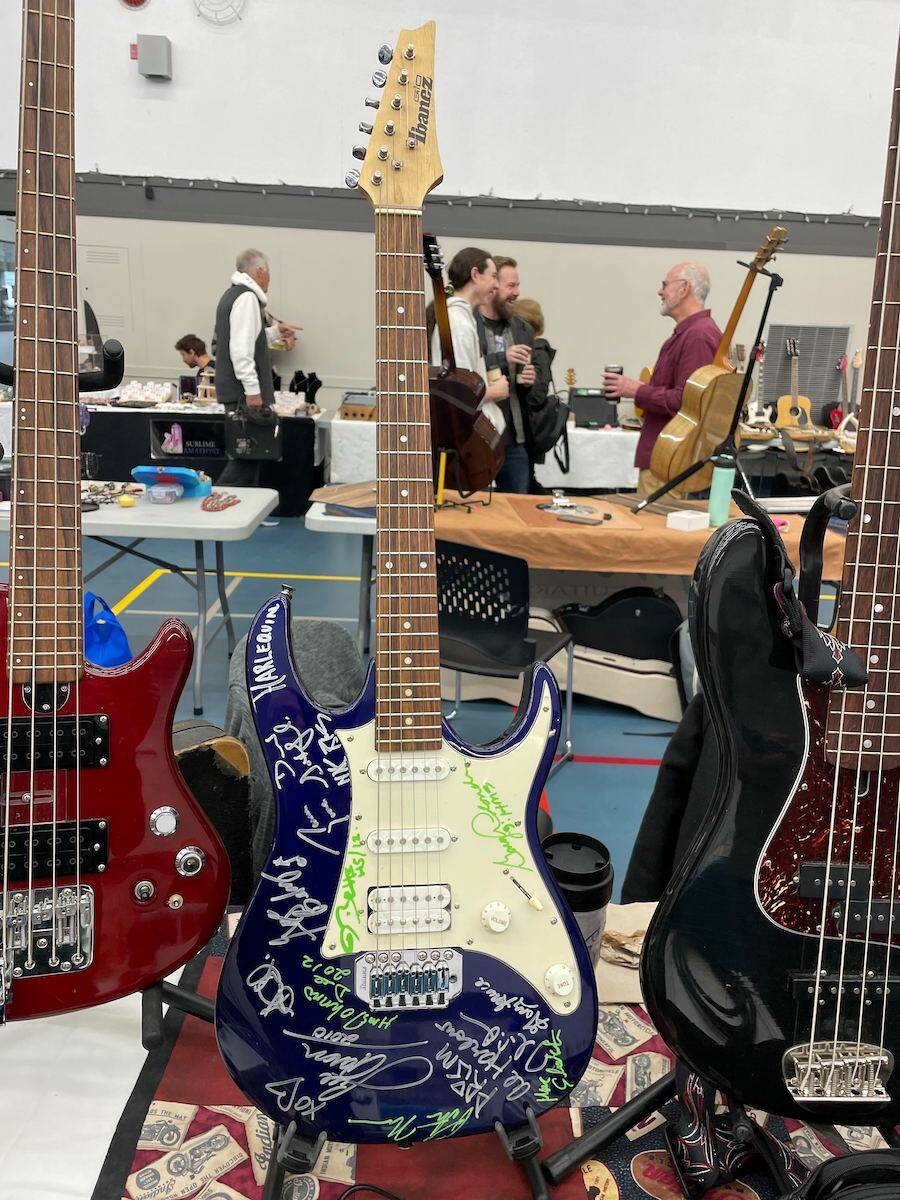 Merchant plans to donate half of the money from the guitar's sale to the South Okanagan Women in Need Society.
The Okanagan Guitar and Artisan Show is on until 3:30 p.m. at the Peachland Community Centre (4450 6th St.). Admission is $5 and there are door prizes throughout the day.
---
@cunninghamjordy
jordy.cunningham@kelownacapnews.com
Like us on Facebook and follow us on Twitter.