Sitara Liquor Store has abruptly shut its doors, after the sale of the store.
Located in The Lakes community of Lake Country, people started to post in the neighbourhood's Facebook group on Friday, May 26, asking what's happened to the store as it was closed during its normal business hours.
In a post made later on Friday night, it confirmed that the liquor store has been sold and closed its doors immediately.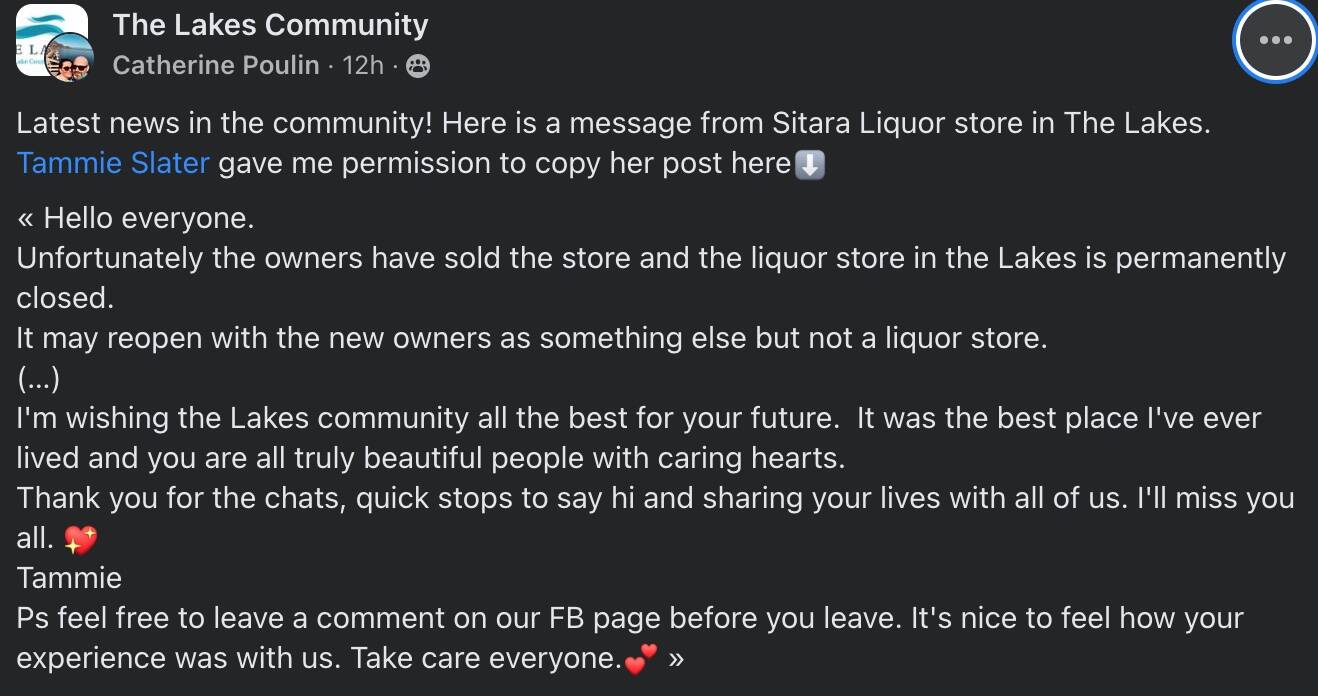 In the post, it states that the new owners might open something in the space but it won't be a liquor store.
"I'm wishing the Lakes community all the best for your future," said Tammie Slater in the post. "It was the best place I've ever lived and you are all truly beautiful people with caring hearts."
Sitara Liquor moved from West Kelowna to The Lakes community in January 2022.
---
@cunninghamjordy
jordy.cunningham@kelownacapnews.com
Like us on Facebook and follow us on Twitter.