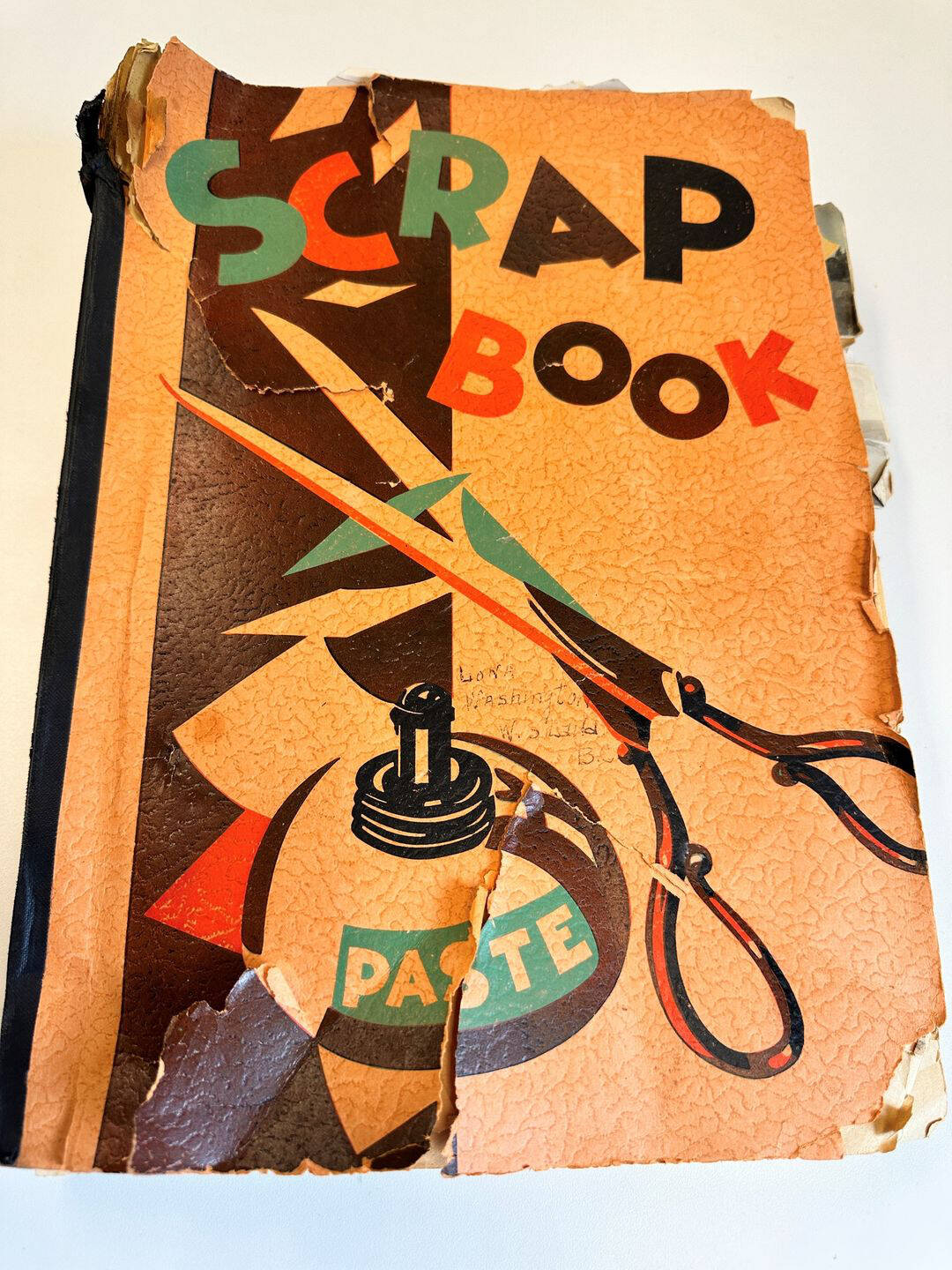 A scrapbook, turned over to the Vancouver Police Department, has a connection to a former Summerland resident.
On Sept. 14, the Vancouver Police Department received the scrapbook, which contains personal memories of a person from Summerland. The scrapbook dates to the first half of the 1900s.
Staff at the Summerland Museum saw the name on the scrapbook was Lona Washington, who had been born Lona Gartrella Williams. Washington died in March, 2001, at the age of 87.
"It would be so nice to see the family reunited with this piece of family history," said Petra Höller, curator of the Summerland Museum.
She added that the scrapbook may contain some details about life in Summerland at the time.
Höller said the scrapbook may date from the 1920s or 1930s, although the age of its contents are not yet known.
The museum put out a call for information on members of Washington's family. She was married to George Washington, who was a former president of the Summerland Museum Society.
The couple had two children, as well as grandchildren and great-grandchildren. Their daughter Marilyn Kielbauch died in 2019, but their son Gerald is believed to still be alive.
Museum staff and supporters of the museum are working to find contact information for him.
Anyone with information is asked to contact the Summerland Museum at 250-494-9395.
To report a typo, email:
newsroom@summerlandreview.com.
---

newsroom@summerlandreview.com
<Like us on Facebook and follow us on Twitter and subscribe to our daily and subscribe to our daily newsletter.