Properties near the Bush Creek East wildfire in the Lower North Thompson area have been put under evacuation alert.
The Thompson Nicola Regional District (TNRD) issued the alert affecting approximately 12 properties on Aug. 3 2023 effective at 2 p.m, reads a TNRD update.
The TNRD's Electoral Area O is along the Adams West Forest Service Road.
Addresses under evacuation alert are all on Adams West FSR and property numbers include 1908, 1912, 1920, 1924, 1932, 1936, 1940, 1948, 2380, 2408, 2416 and 2424 as well as any others outlined in the map below.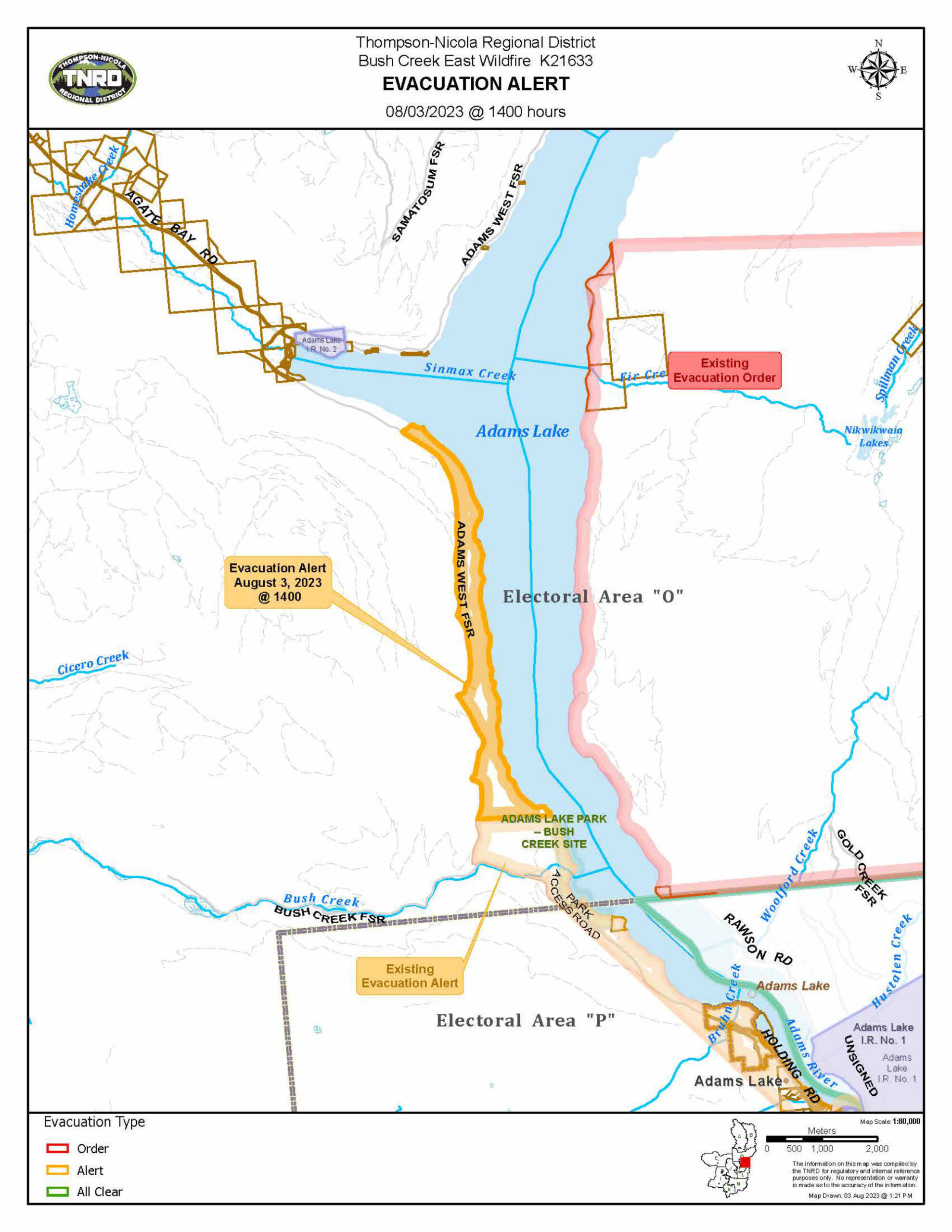 The road is now closed to all public traffic.
Previous evacuations in place in the area include 75 addressed properties in Electoral Area P and 2 in Electoral Area I on alert and approximately 18 in Electoral Areas J and L on evacuation order.
Lumber company Interfor has an Adams Lake division that is now under evacuation alert as well.
More information on emergency services and alerts in the area can be found at tnrd.ca/services/emergency-services.
---
@willson_becca
rebecca.willson@saobserver.net
Like us on Facebook and follow us on Twitter and subscribe to our daily newsletter.