The Castlegar Fire Department has put out its fifth suspicious fire in less than a week.
Around 8:30 a.m. Friday an alert neighbour reported a fire on the river bank opposite Zuckerburg Island, near the suspension bridge.
When fire crews arrived on scene, the brush fire was approximately six metres by six metres in size. Firefighters quickly deployed hoses and got the fire under control before it spread any further.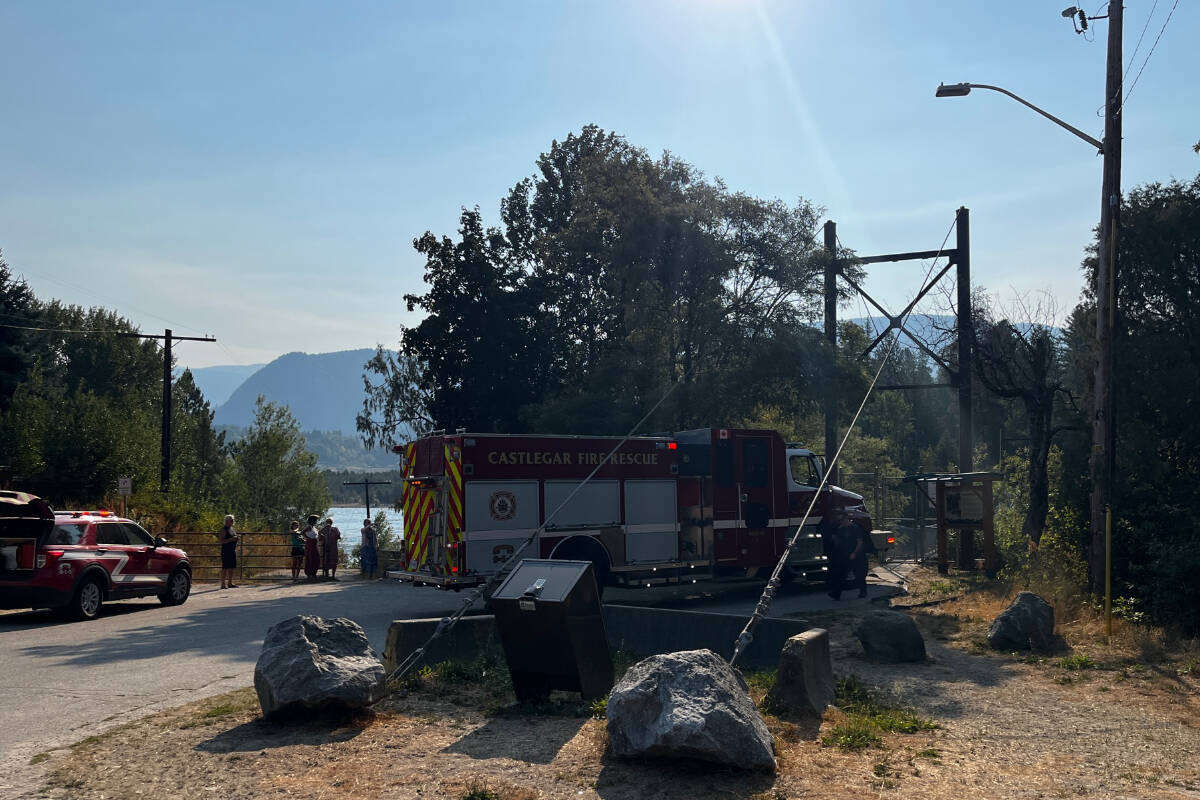 Deputy chief Nick Ahlfeld confirmed the fire is currently considered suspicious. No one was located near the scene of the fire and neighbours did not see anyone coming or going from the area.
CFD responded to seven suspicious fires in the month of July. Including a July 30 wildland fire in Fairview that grew to approximately 100 metres by 200 metres.
Castlegar RCMP have identified a "person of interest" in relation to a number of suspicious fires in the Castlegar area in recent months. But it is not clear if this fire is connected to any of the others.
---

betsy.kline@castlegarnews.com
Like us on Facebook and follow us on Twitter