A cat seemed frazzled, but safe after enduring a house fire in Kelowna.
Heavy black smoke was in the air near Burtch Road and Springfield Road on the afternoon of June 30.
Emergency services were called to the Columbus Gardens townhome development around 1p.m. on Friday, with reports of a fire visible through a second floor window.
Six firetrucks attended to the scene to battle the blaze, as well as Fortis BC.
BREAKING - Heavy smoke could be seen from a townhome in Columbus Gardens on Burtch Road in #Kelowna, six fire crews are on scene @KelownaCapNews @BlackPressMedia pic.twitter.com/Yl1nJQOjRL

— Jordy Cunningham (@CunninghamJordy) June 30, 2023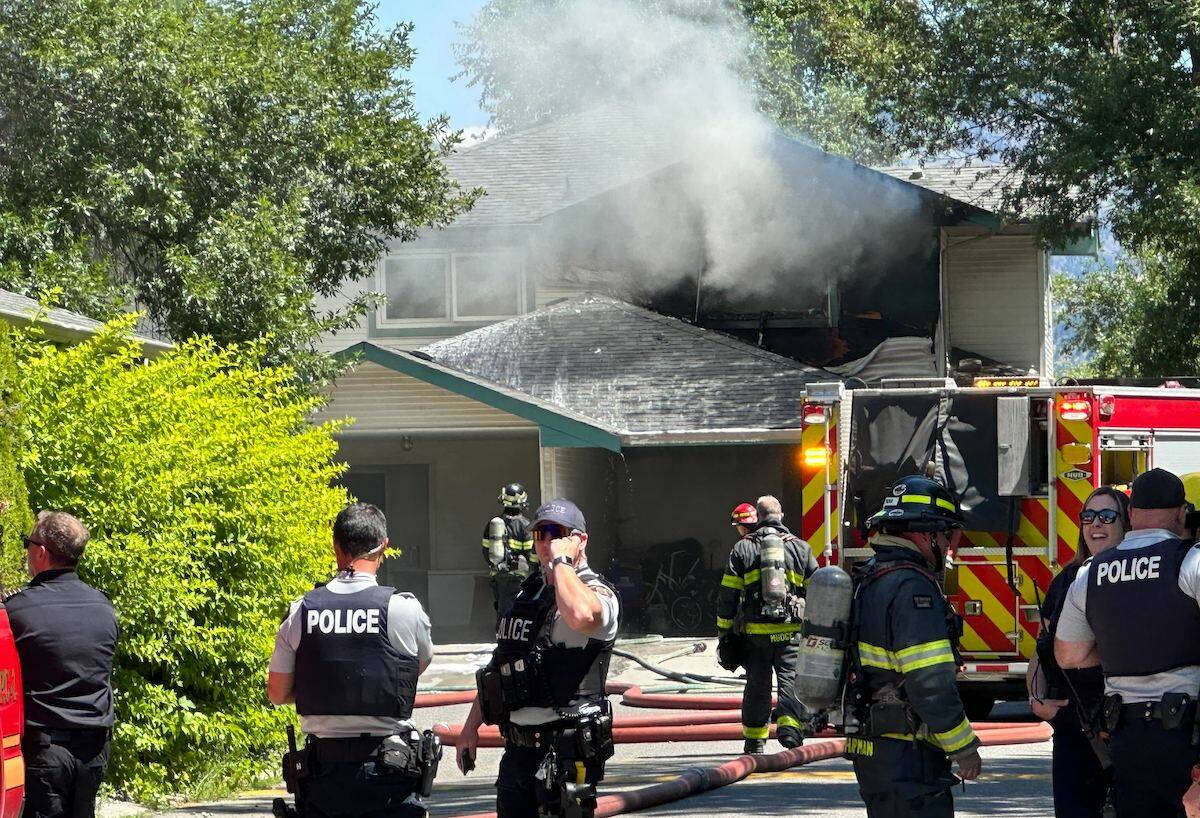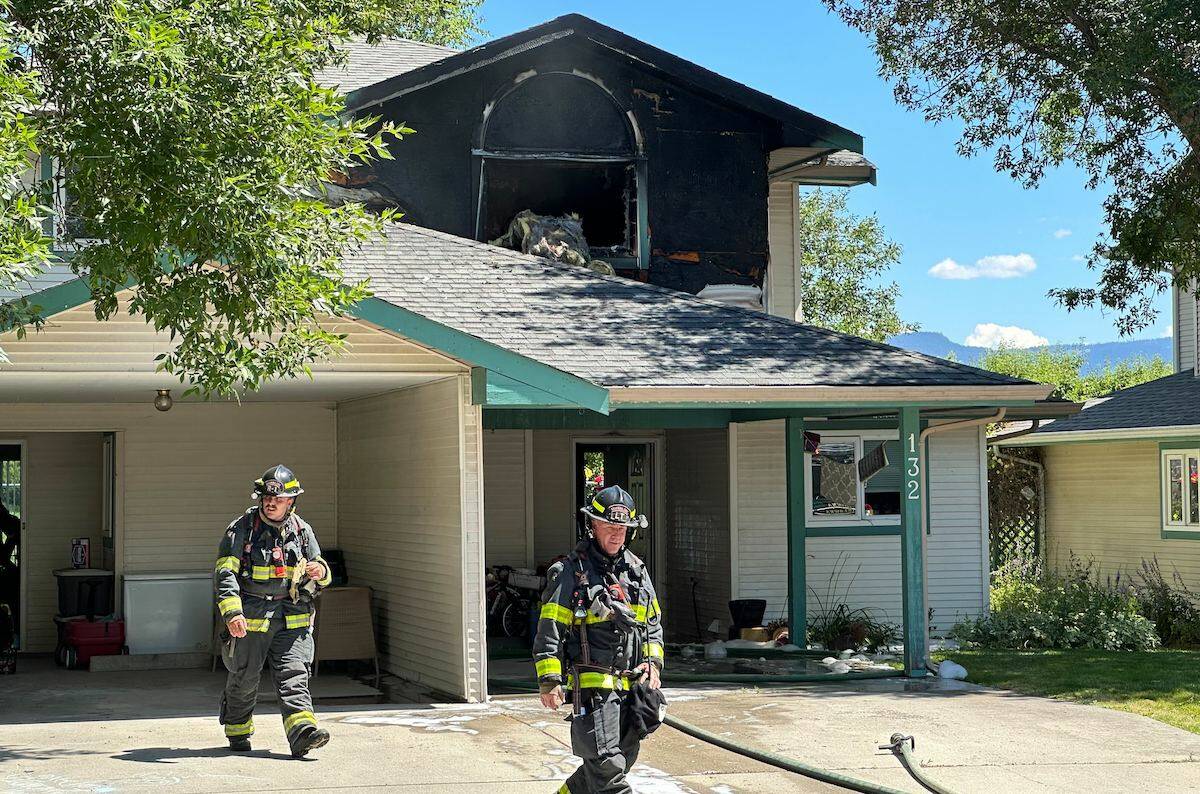 A Capital News reporter saw a cat taken from the smoldering building.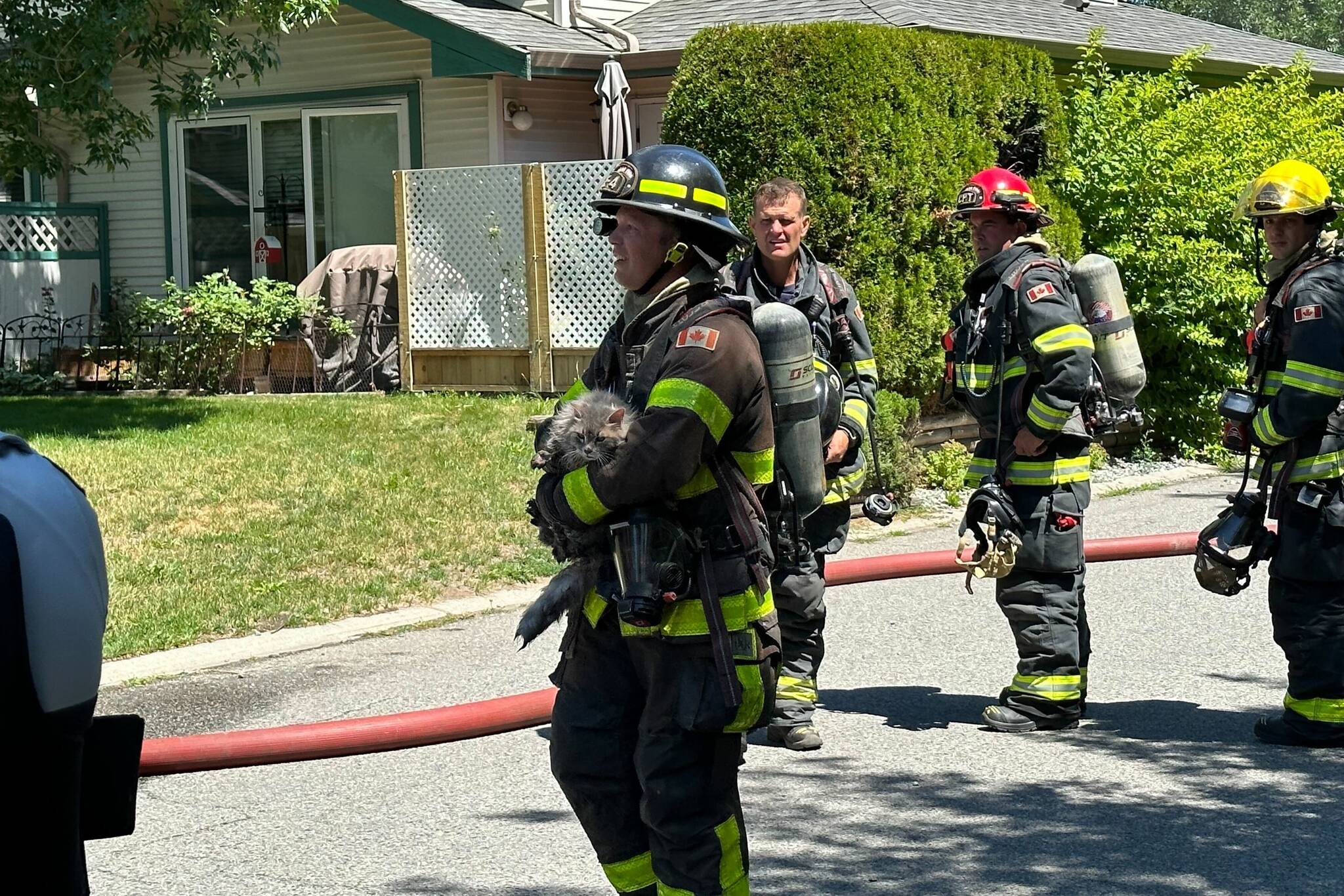 A witness, Oliver, who lives nearby, said that he saw glass shattering before emergency crews were able to get to the scene.
A fire in the Columbus Gardens complex in #Kelowna caused black smoke and had six fire engines battling the blaze. Oliver saw shattering glass and alerted his mom. Vid via @CunninghamJordy @BlackPressMedia pic.twitter.com/NRSbvfcCvz

— Jake Courtepatte (@JakeC_16) June 30, 2023
Bryant Delaney was the first to call 911.
"I saw smoke coming out, but it was light-coloured smoke so I assumed it was like an open fire at the orchard just past the complex. I pulled in and saw smoke coming out of the roof, so I immediately called 911 and helped the neighbour get her children and vehicle out of the area.
Delaney said it was a little worrisome while waiting for emergency services.
"I did know there was pets in there, I'm happy they got out."
He added that this was not the first fire in this complex.
The fire was mostly knocked down just before 1:30p.m. It's cause is not yet known.
---
@JakeC_16
Jake.courtepatte@kelownacapnews.com
Like us on Facebook and follow us on Twitter and subscribe to our daily and subscribe to our daily newsletter.