After a year of hard work and construction, a state-of-the-art cherry packing plant opened at Sandhu Fruit Farm in Summerland that will see millions of cherries sold around the world.
The Sandhus immigrated to Summerland and started Sandhu Fruit Farm in the 1980s, growing the business to having 80 acres of fruit trees and now the largest cherry packing plant in the area.
Partnering with BC Tree Fruits Cooperative, the new packing operation will serve cherry farmers across the Okanagan to maximize international exports, said Chanpreet Sandhu, chief executive officer of Sandhu Fruit Farm.
"Customers around the world are keenly aware of the quality cartons this technology generates which has resulted in strong prices for fruit packed on this line," said Sandhu.
"This is the immigrant success story - this is what it is all about right here with the Sandhu family. Growing their farm, giving back to the community, contributing to the Canadian economy," said Federal Parliament Secretary of Foreign Affairs Maninder Sidhu who was at the grand opening on Wednesday, May 24.
"Our government has been focused on growing our trade agreements so crops like these can get out to the world," said Sidhu.
Dozens turned out to the grand opening, many of whom played a part in getting the packing plant ready to open.
Mangal Capital Inc. (Sandhu Fruit Farm) has installed Unitec's Cherry Vision 3.0 optical sorting and packaging technology. This technology is a game changer, according to Sandhu.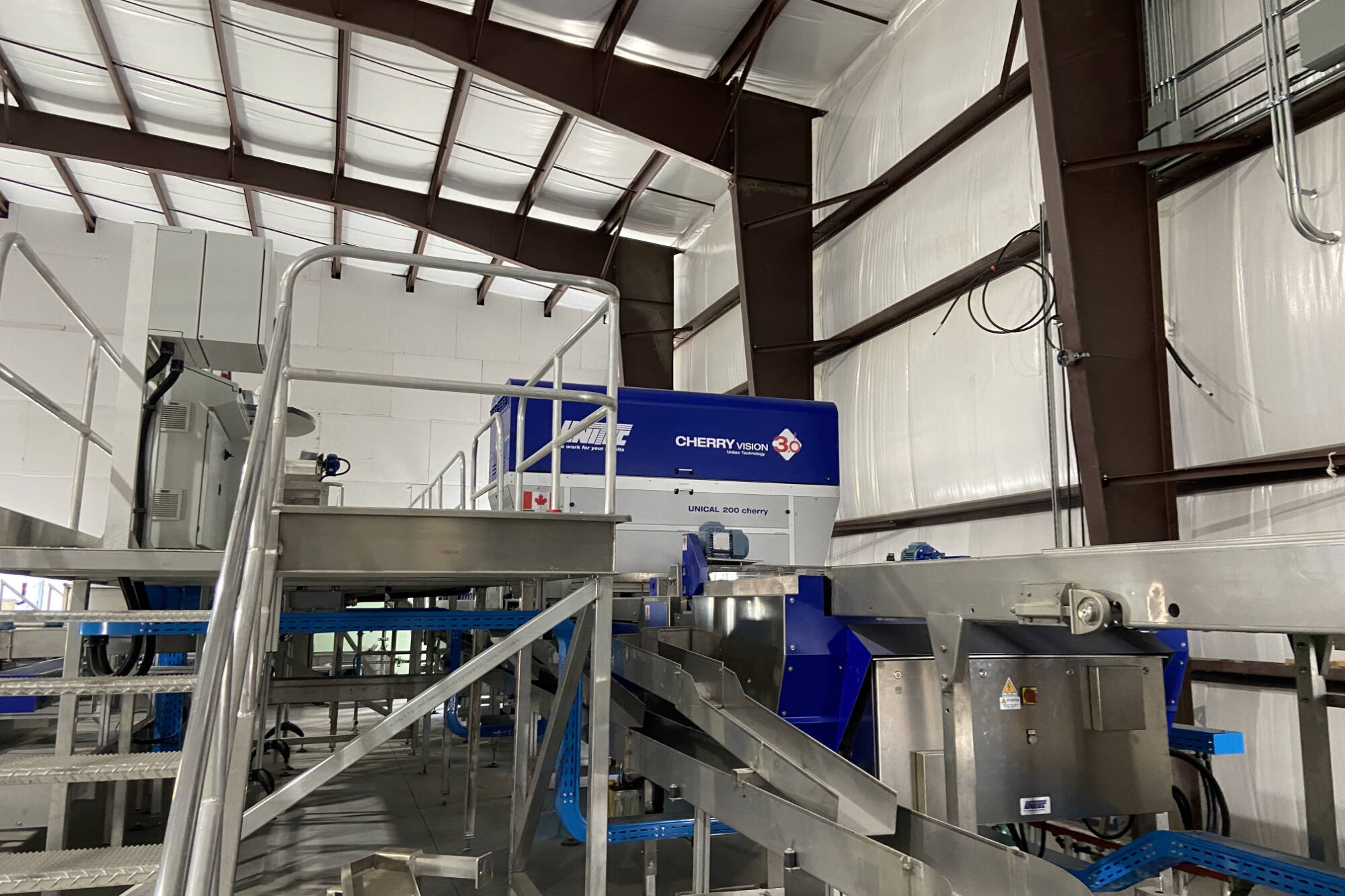 This year they will be packing an estimated four million pounds of cherries with 50 to 60 per cent of that going to Asia, Europe, South America and the U.S, she said.
They are packing BC Tree Fruits Cooperative cherries as well as local growers in town, all the way south to Penticton, Naramata, Oliver and Osoyoos and out to West Kelowna and Lake Country as well.
"We are a central hub which makes it easy for everyone to access us," said Sandhu.
The Sandhus are sponsoring about 30 foreign workers from Mexico through the seasonal agricultural program and 10 employees who are locally recruited.
Warren Sarafinchan, president and CEO of BC Tree Fruits spoke to how excited they were to have this partnership and where it will lead.
"Our BCTFC brand is extremely strong in Asia and this opportunity will maximize returns for our export growers," he said in an earlier interview.
As for how the cherries are looking this year, Sandhu says they expect good crops.
Cherries should be ready in mid-June.