WARNING: This story includes details that some may find distressing.
North Cowichan/Duncan RCMP are investigating after an Indigenous teen girl was found behind a local Super 8 hotel earlier in May.
Initially, police told the Cowichan Valley Citizen that investigators believed there to be no criminality involved in the death of a 15-year-old girl, who was found the morning of May 15.
According to Island District RCMP Cpl. Alex Berube, the girl was found "in a semi-conscious state under suspicious circumstances."
She was taken to Cowichan District Hospital where she later died.
The Citizen has chosen not to share the identity of the teen, but has reached out to family members of the teen for comment.
While police originally said they believe there was no criminality in the teen's death, they have since confirmed they are investigating the circumstances surrounding the hours leading up to her death.
According to a source, who the Citizen has chosen not to identify to protect the identity of the teen, she was found by a stranger under a pile of wooden pallets, cardboard and garbage.
"Due the nature of how the girl was found, a fulsome investigation was initiated to determine the circumstances that led to the girl's death, including an autopsy, toxicology analysis and other medical examinations," Berube said.
Cowichan Tribe urges members to stay safe
In a statement Thursday (May 25), Cowichan Tribes said they are actively supporting its community members and reiterated calls to speak up.
"The safety and well-being of Quw'utsun Mustimuhw (Cowichan people) and vulnerable populations in our region is a top priority for me and our entire council," said Chief Lydia Hwitsum.
"Too many of our community members have experienced the unspeakable loss of a family member at a young age. We need to work together community-wide to combat crime and demand safety by reporting any and all suspicious activities to the RCMP."
Chief Hwitsum announced Cowichan Tribes has been in contact with the RCMP regarding the tragedy and the Band is encouraging witnesses or those with any details that could help police to call investigators at 250-748-5522 or report it online at ocre-sielc.rcmp-grc.gc.ca/bc/en.
"We are asking our entire community to come together to support justice for this family," Hwitsum said. "Active reporting is an important way our citizens can help law enforcement in the work they are doing."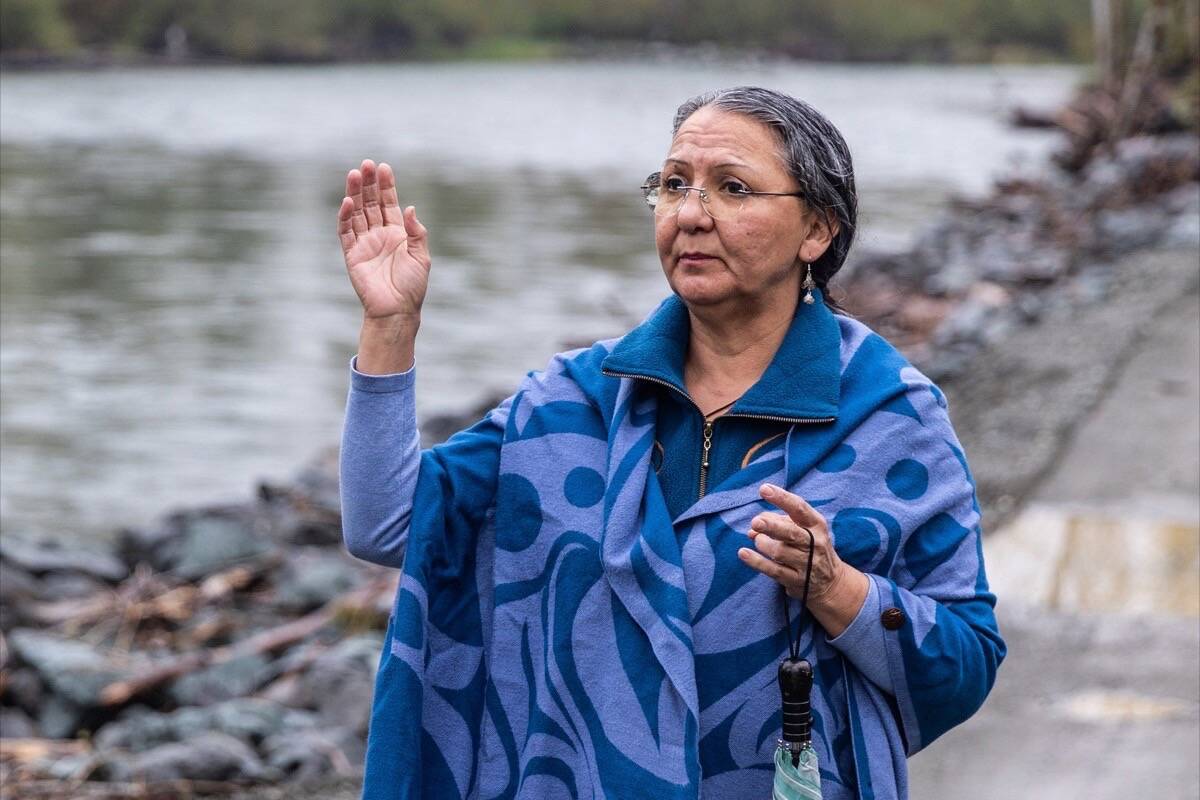 In a seperate statement, also released Thursday, North Cowichan/Duncan RCMP Insp. Chris Bear called the death very emotional and a difficult time for those affected.
"While police can't share further details to safeguard the integrity of this investigation, investigators are also aware of rumours and speculations circulating online about the possible cause of death. Police would like to remind the public to be prudent to appropriately source their information."
Community safety has been a priority for Cowichan Tribes for some time.
On May 5, the First Nation co-hosted a walk in partnership with Tsow Tun Le Lum Society in honour of the National Day of Awareness for Murdered and Missing Indigenous Women and Girls. Hundreds of supporters attended.
"This issue affects First Nations across the country and earlier this month a motion was passed unanimously in the House of Commons calling the deaths and disappearances of Indigenous women a national emergency and stating funding is needed for an alert system," said the release.
Meanwhile, Cowichan Tribes meets regularly with local RCMP to discuss community safety. The second town hall meeting of the year is scheduled for June 29 at the Si'em Lelum Dining Hall at 6 p.m.