Firefighters were on scene at a property near Harvey Avenue and Richter Street on the afternoon of May 29 to battle a backyard blaze.
A Capital News reporter at the location said that a hydrant on Saucier Avenue had to be used to combat the flames, which appeared to originate on or near a wooden fence and shed, spreading to nearby trees around 2:30p.m.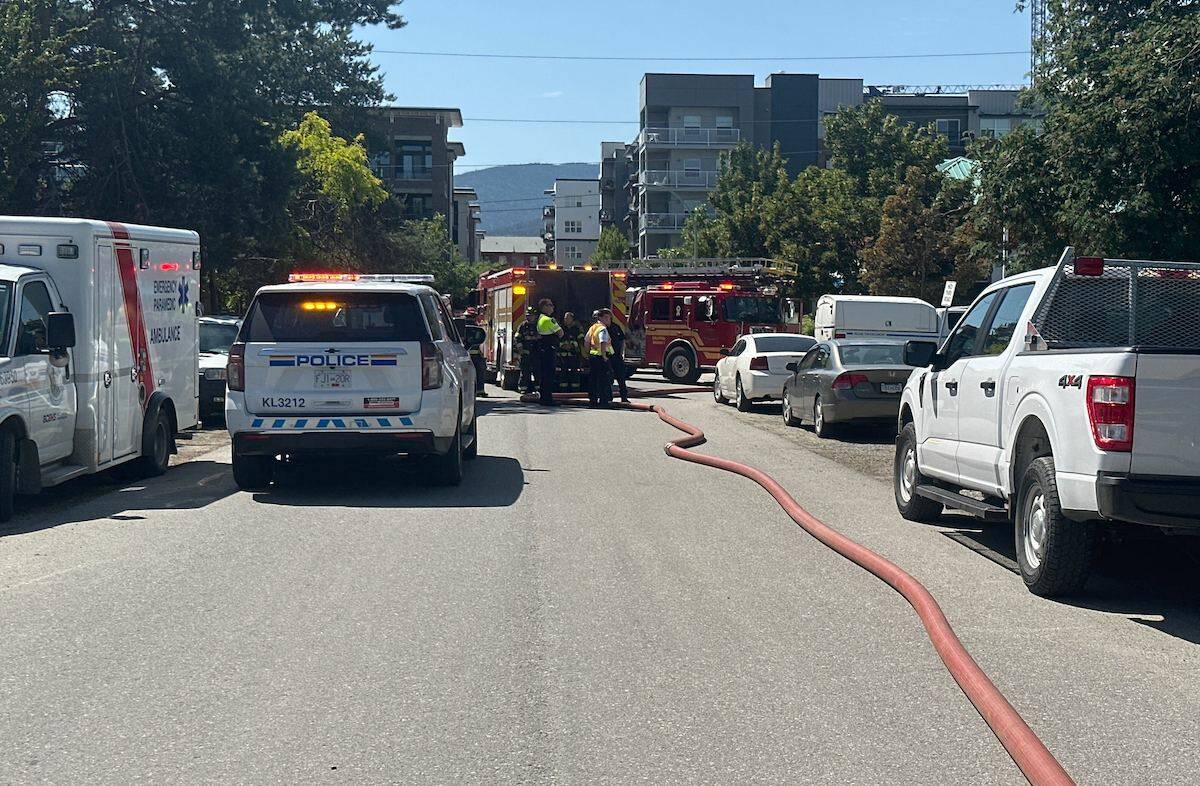 Assistant Fire Chief Mike Walroth said that the shed, which contained household items and garbage, was a complete loss.
Emergency crews working to put out a fire in the backyard of a property at Richter and Harvey in Kelowna @KelownaCapNews pic.twitter.com/YbNy6919no

— Brittany Webster (@thebrittwebster) May 29, 2023
Black smoke was visible throughout the area as 17 personnel worked to put out the flames.
The fire was out and just smouldering by 3p.m. Saucier remained closed to traffic at the time.
Walroth added that no one was injured.
An investigator was called to the scene to attempt to determine a cause.
---
@JakeC_16
Jake.courtepatte@kelownacapnews.com
Like us on Facebook and follow us on Twitter and subscribe to our daily and subscribe to our daily newsletter.