North Shuswap residents are returning home to communities drastically altered by the Bush Creek East wildfire.
Despite significant damage and the loss of more than 170 structures, much remains intact due to the dedication of local and provincial firefighters.
With evacuation orders being downgraded to alerts, Wednesday, Sept. 6 was the first time most North Shuswap residents were able to enter the area since the devastating wildfire ripped through it almost three weeks prior. It was a chance for them to see their properties and assess damage.
At the invite of Columbia Shuswap Regional District (CSRD), media were escorted by CSRD emergency personnel, communication staff and local fire crews into the area some hours later. They toured through Scotch Creek and Lee Creek, where most residences along the highway were still standing though fire had scorched much of the tree cover that once shaded the road. The tour stopped where the Scotch Creek/Lee Creek fire hall had stood before the fire, which left only a charred staircase standing in a pile of rubble. It was obvious where the fire had stopped: the fire hall's sign stood unscathed at the corner of the lot, and billboards along the same road had corners burned away but remained mostly intact.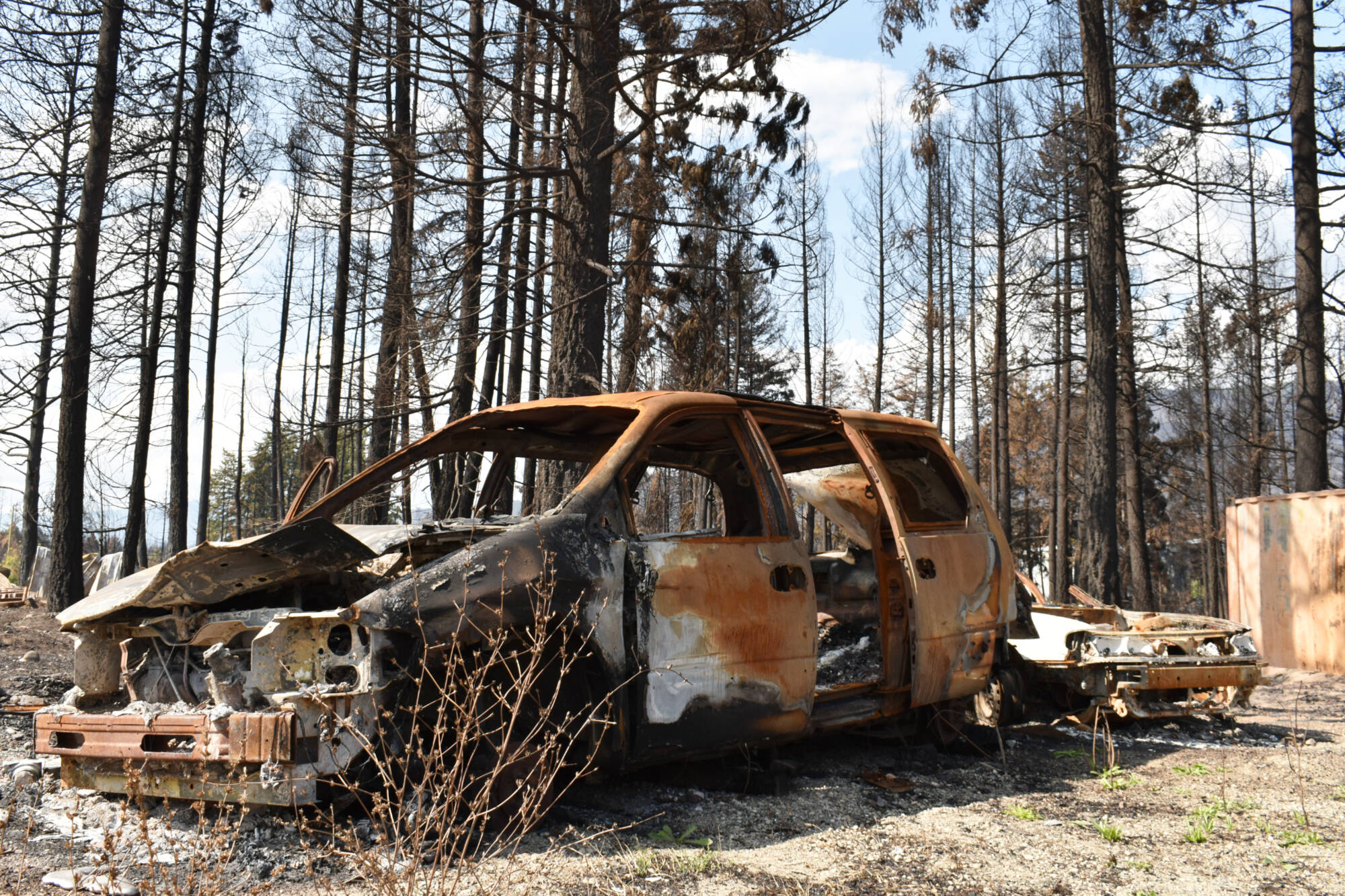 The tour then continued up Scotch Creek Forest Service Road 670 through to an area of scorched forest. There, local fire department leaders reflected on those first few harrowing days in late August, the road to recovery and their commitment to protecting their communities.
"Getting back into the community was our first priority," said Sean Coubrough, CSRD deputy regional fire chief of the hours after evacuation, when the Scotch Creek/Lee Creek fire hall had already burned down.
Saved apparatus and a mobile operations truck were used in place of the fire hall, he said, protecting structures within the community even though firefighters were losing their own homes and their families were displaced.
"I'm absolutely amazed at the morale," said Coubrough. "They couldn't get back here fast enough to help. It was something to see."
Local fire crews are now organizing how they will maintain operations and be with residents every step of the way, said Coubrough.
Scotch Creek Fire Department captain Brian Dalgleish stressed the most important thing is that no human lives were lost to the wildfire.
'Right now, it's a building," he said after describing the wall of flame that took out the back of the fire hall while crews stood in the front parking lot. "All our members are safe, nobody died, nobody got hurt… that's all it is."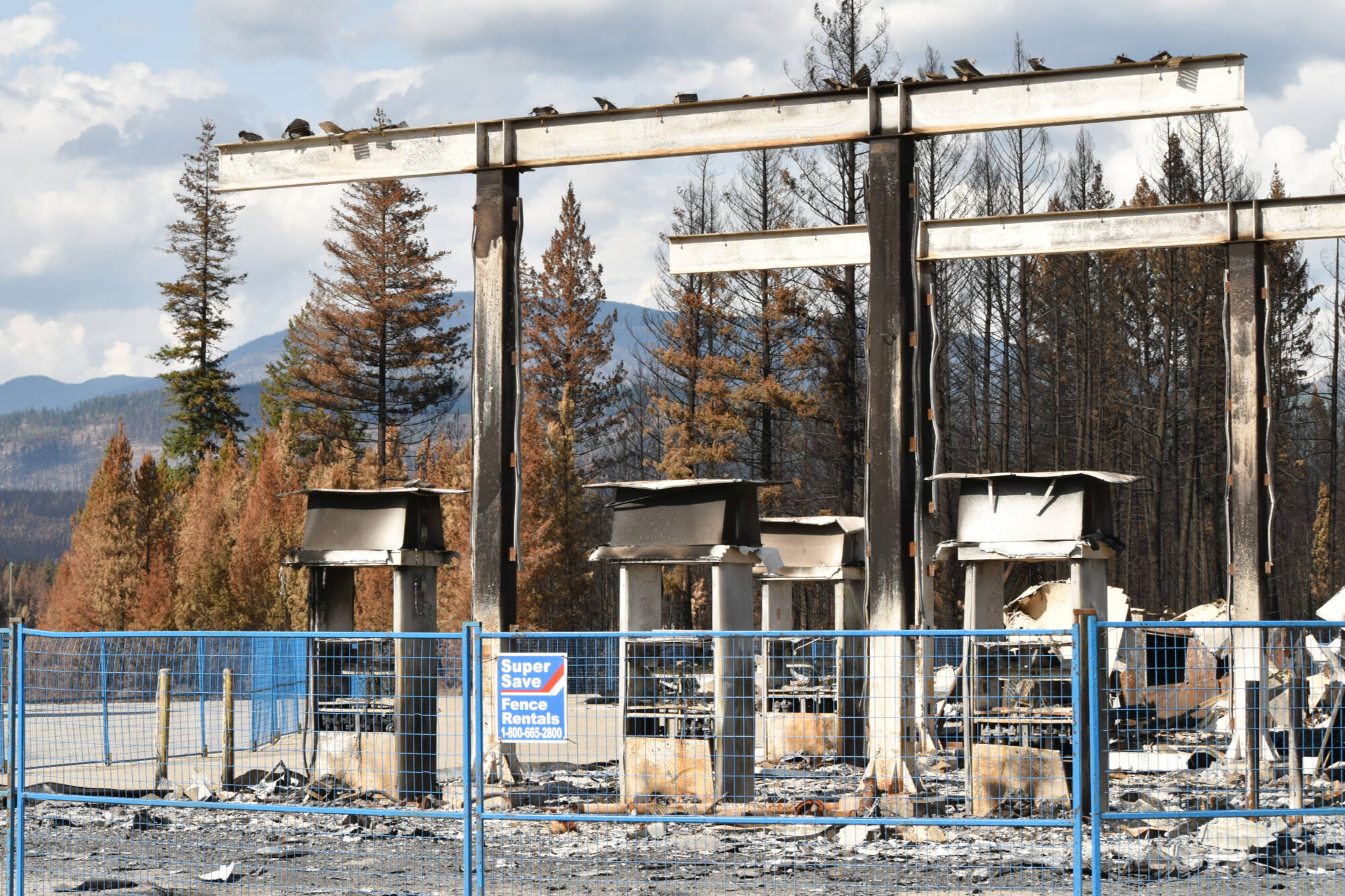 As residents drove in to return to their properties, work continued close by as crews were falling danger trees around the burned Squilax Chevron gas station, and helicopters relentlessly bucketed forested areas further up the mountain. Firefighting operation sites were not visited by Wednesday's media tour, but evidence showed the fight was far from over.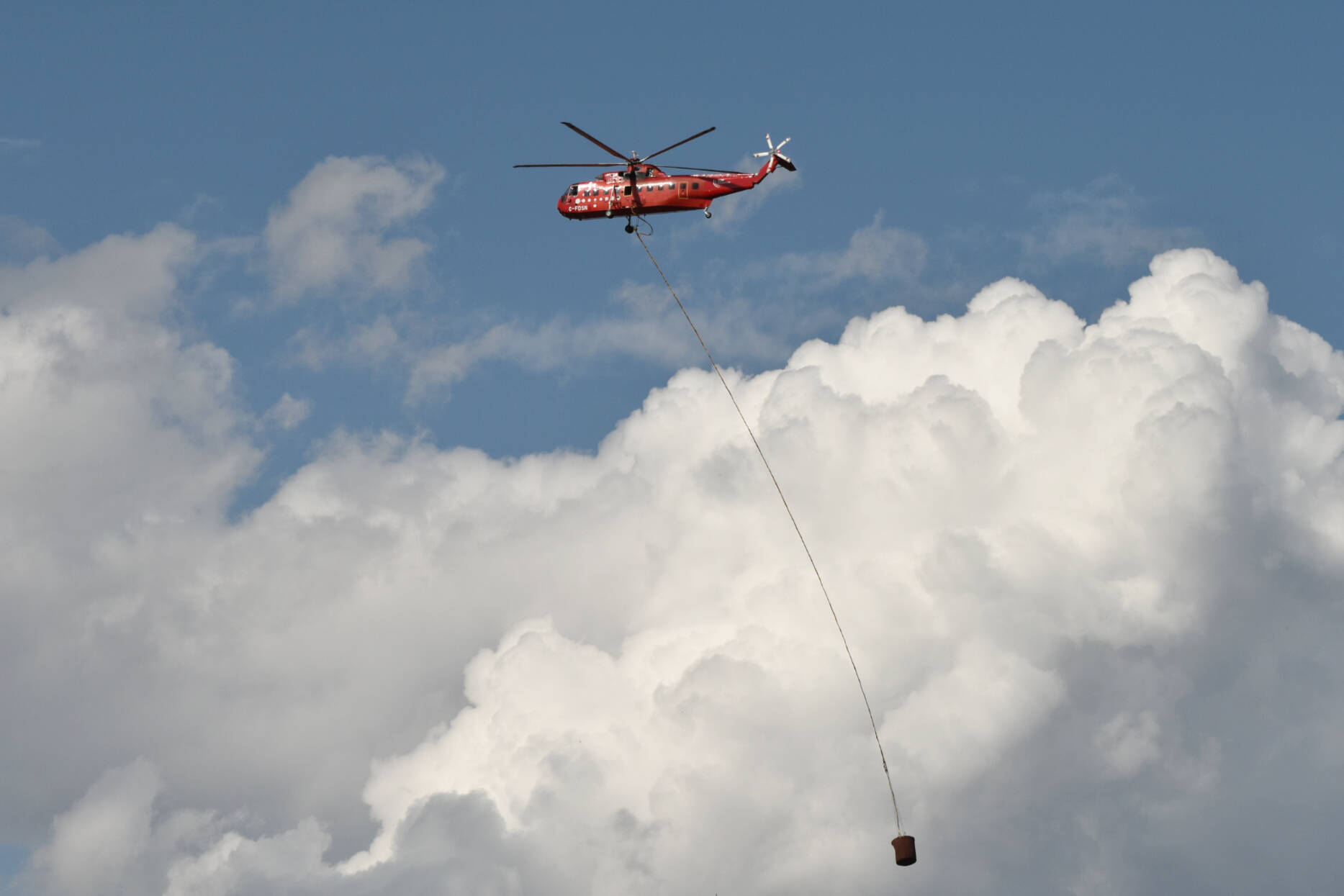 Figuring out what comes next for residents as they rebuild is a top priority.
An estimated 10,301 people were evacuated at one point, confirmed the CSRD, and all of them were allowed back as of Sept. 6 except for one small area, because it has been deemed unsafe and inaccessible so far.
Tim Conrad, CSRD public information officer, said while BC Hydro has put forward an "amazing effort" worthy of a standing ovation against the "severe hit" hydro services took, there's still a lot of work to do.
"A significant amount of people that live in the North Shuswap have power today," said Conrad. "A number of properties will take quite a while yet to get power back, due to the types of conditions they're dealing with on the ground and getting poles in the ground and set, then getting connected. Some people will be pushing weeks, even into a couple months, to get connected."
Conrad added it's "personal preference" if people want to move back onto properties with varying states of connectivity.
Relief and support through B.C.'s emergency support services programs are available to people on evacuation order, and Conrad said some continuance of that support will be available for a short window beyond the time when the orders are lifted. Each case is individual, and residents usually have a few days to make plans to move back in to their homes and organize relief aid, said Conrad.
Insurance approvals towards rebuilding can take one to two years, said Conrad, but the CSRD wants to get people back into their homes as soon as possible to "get back on with their lives."
---
@willson_becca
rebecca.willson@saobserver.net
Like us on Facebook and follow us on Twitter and subscribe to our daily newsletter.