Kelowna RCMP is looking for a mail thief who took a stack of packages from a condo building.
They were taken from a building in the 1900 block of Enterprise Way around 12:47 p.m. on Aug. 10.
The suspect entered the building and helped himself to a stack of delivered parcels that included a computer and school gear.
If you know who this person of interest is you are asked to contact RCMP or remain anonymous by contacting Central Okanagan Crime Stoppers at 1-800-222-8477 or crimestoppers.net.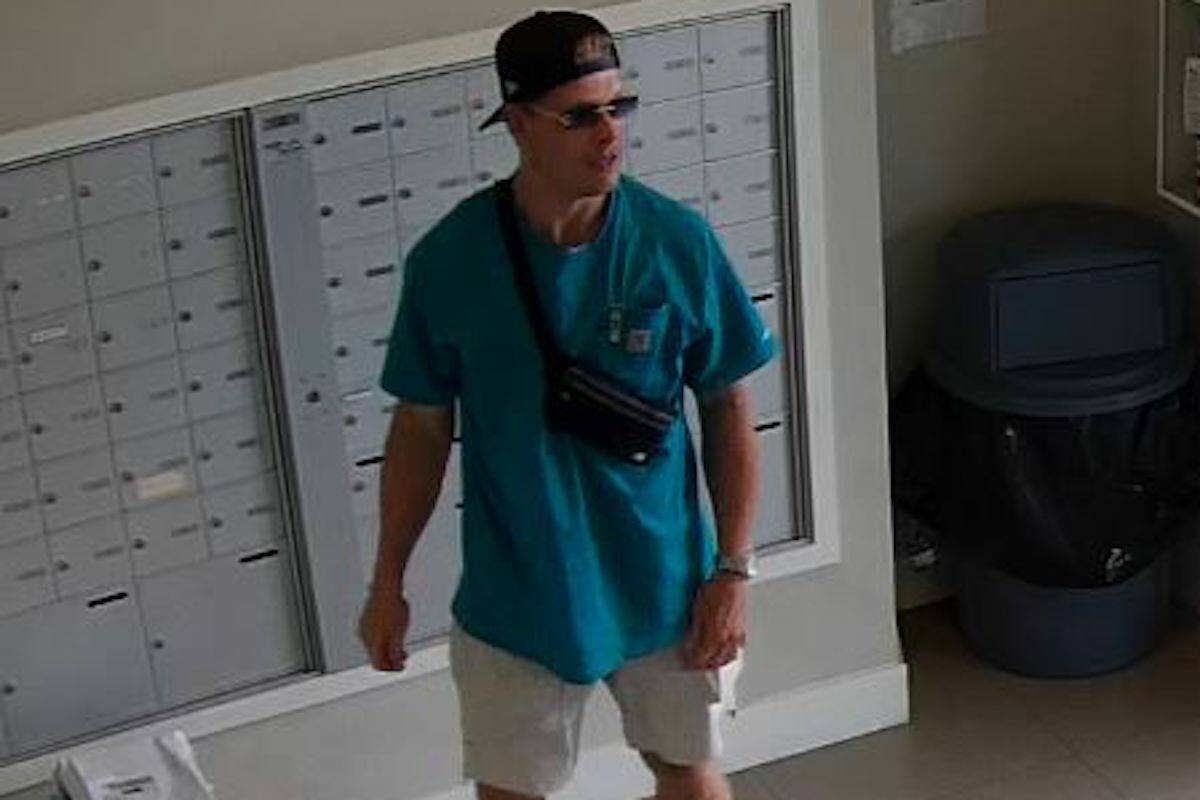 ---
@GaryBarnes109
gary.barnes@kelownacapnews.com
Like us on Facebook and follow us on Twitterand subscribe to our daily newsletter.