A support services home in Kelowna had fire crews on its roof on July 27 after a fire was spotted coming from the upper floor.
Emergency services were called to the scene around 1p.m. on Gerstmar Road for visible flames coming from the rooftop, including four fire engines and three police cruisers.
Firefighters cut through the roof to gain access to the upper floor, pumping water through the hole.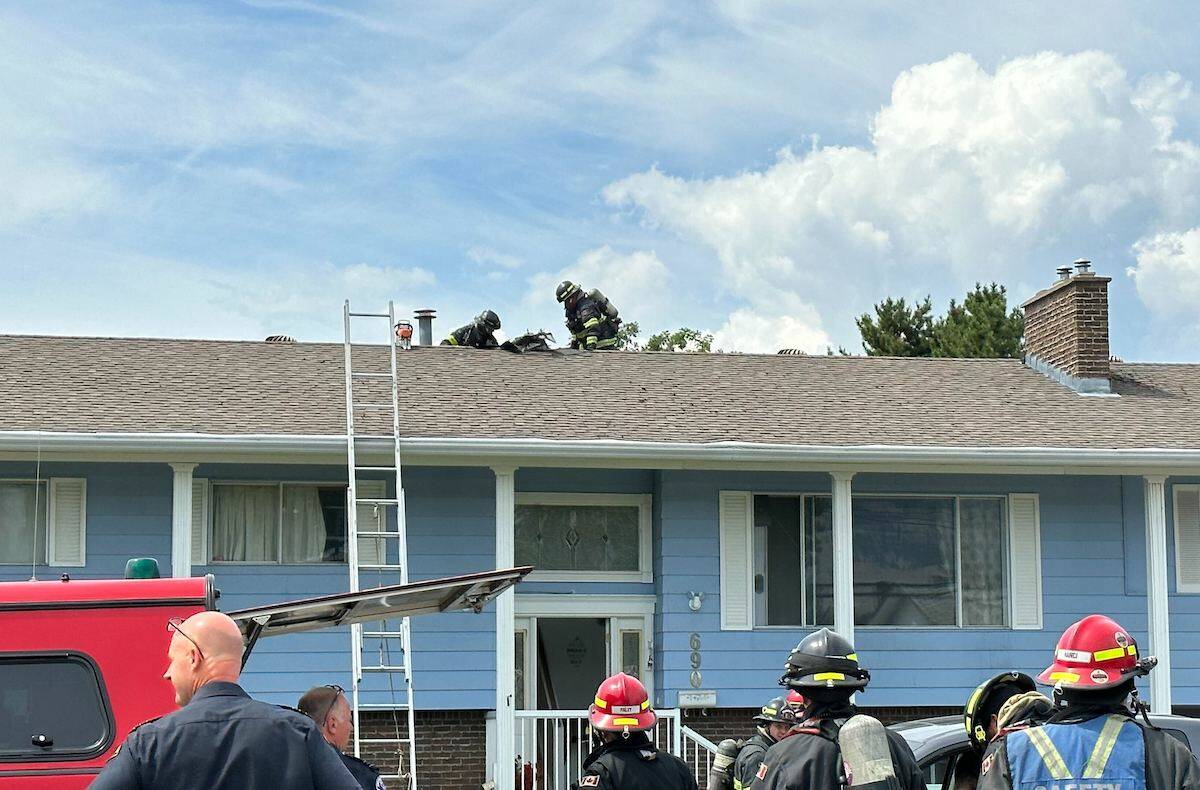 July 27, 2023
All occupants were evacuated from the building.
Gerstmar was temporarily closed from Graham Road to Thompson Road. FortisBC was also called to the scene.
---
@JakeC_16
Jake.courtepatte@kelownacapnews.com
Like us on Facebook and follow us on Twitter and subscribe to our daily and subscribe to our daily newsletter.