It was a beautiful day on Shelter Bay as groups of school children watched more than 100 white sturgeon swim back into the water south of Revelstoke.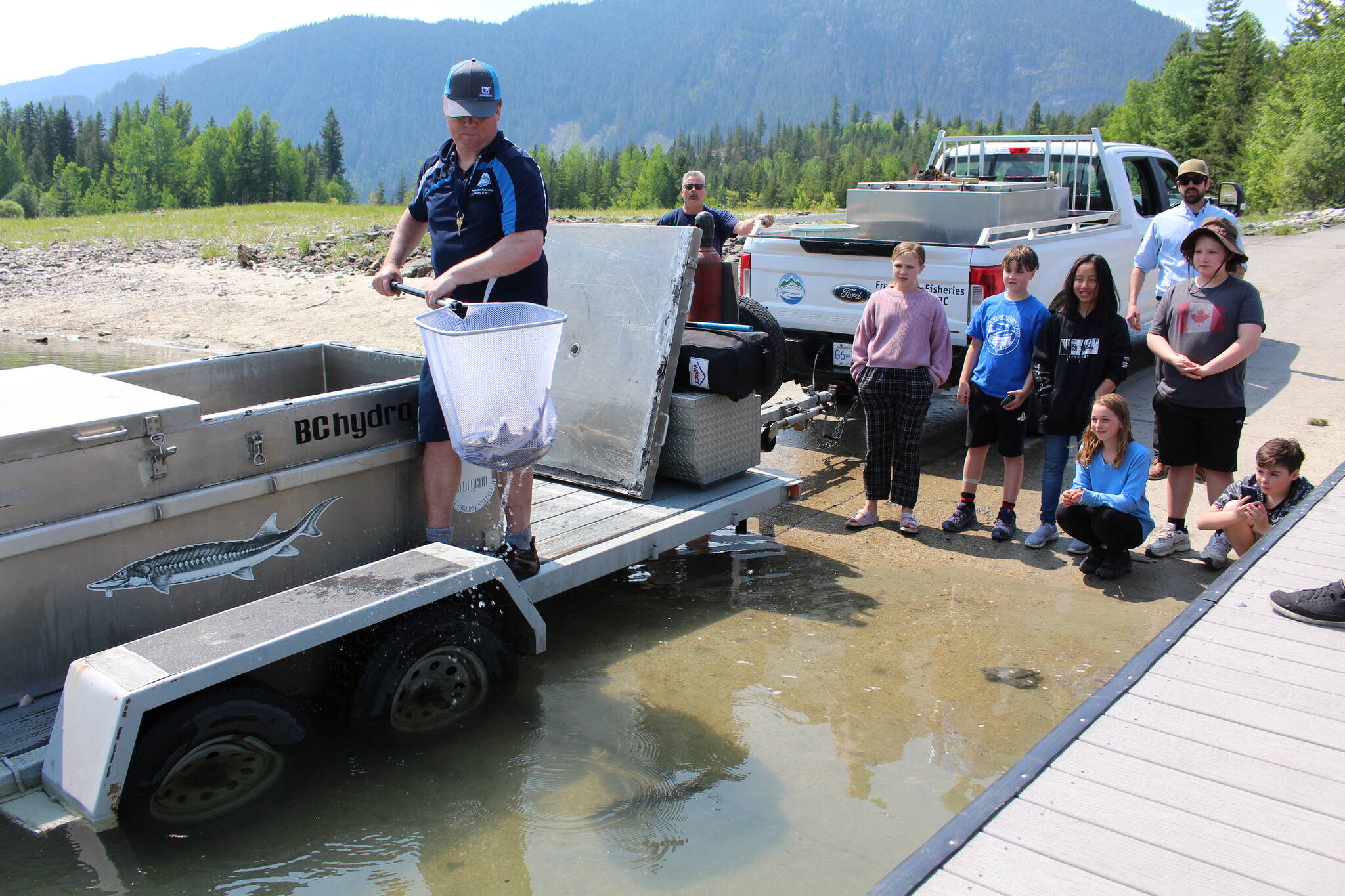 The Fish & Wildlife Compensation Program (FWCP), in collaboration with the Revelstoke Rod and Gun Club, the Freshwater Fisheries Society of BC, and BC Hydro, hosted their annual Juvenile White Sturgeon Release at Shelter Bay Provincial Park on Wednesday, May 17, 2023.
The event ran from 11:30 a.m. to 1:30 p.m. in warm, sunny weather at Shelter Bay Provincial Park as kids learned about white sturgeon and watched as the team carefully moved them into the waters of the Arrow Lakes.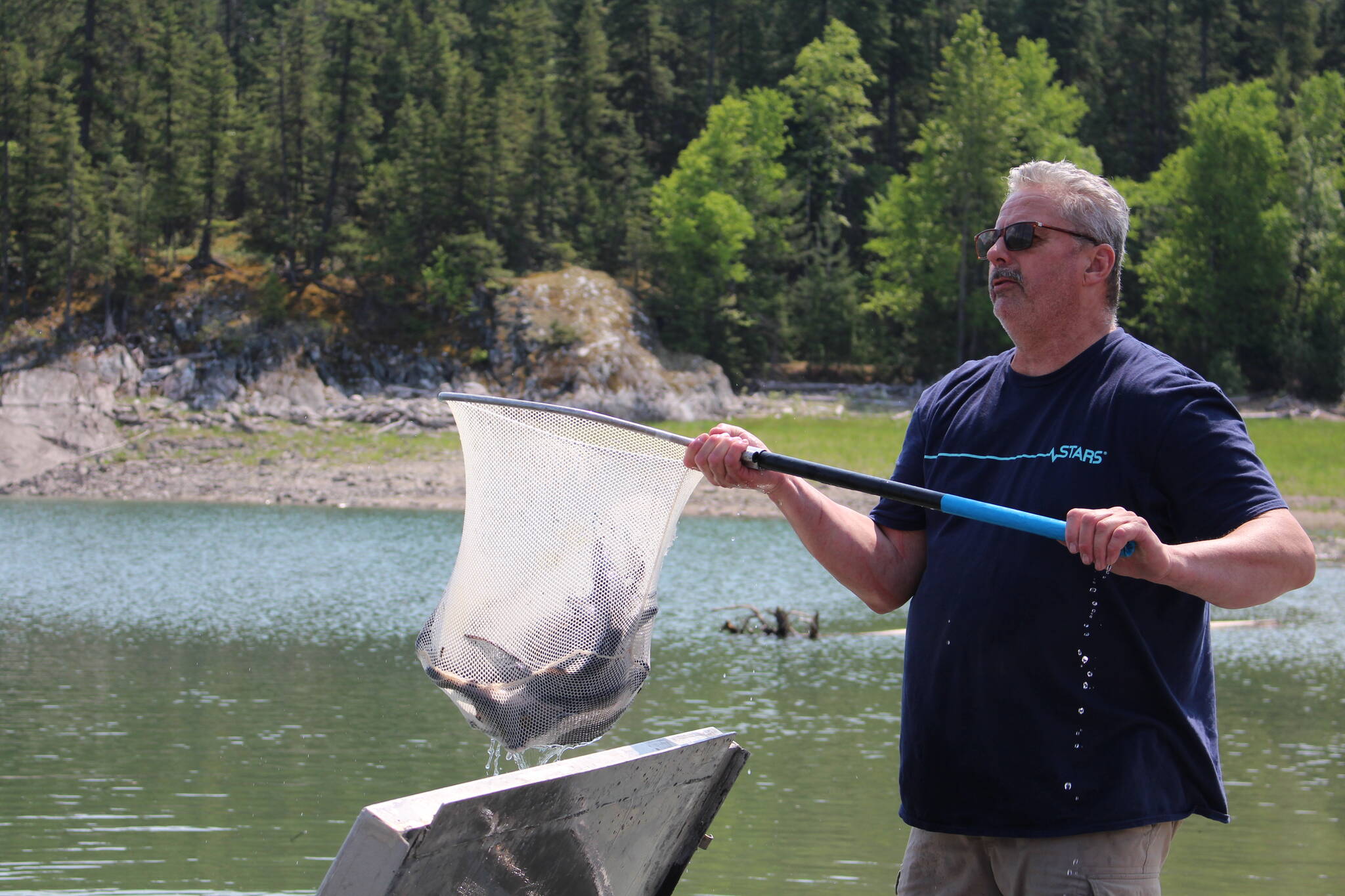 More than 60,000 juvenile white sturgeon have been released since 2007, and monitoring will continue to determine survival rates. The fish released today were raised in Cranbrook.
The population of sturgeon in Arrow Lakes Reservoir is estimated at approximately 50 adults and spawning is known to occur near Revelstoke. Though releases of hatchery-raised sturgeon into the Arrow Lakes have been occurring since 2007, very few sturgeon have been recaptured as a part of ongoing monitoring programs.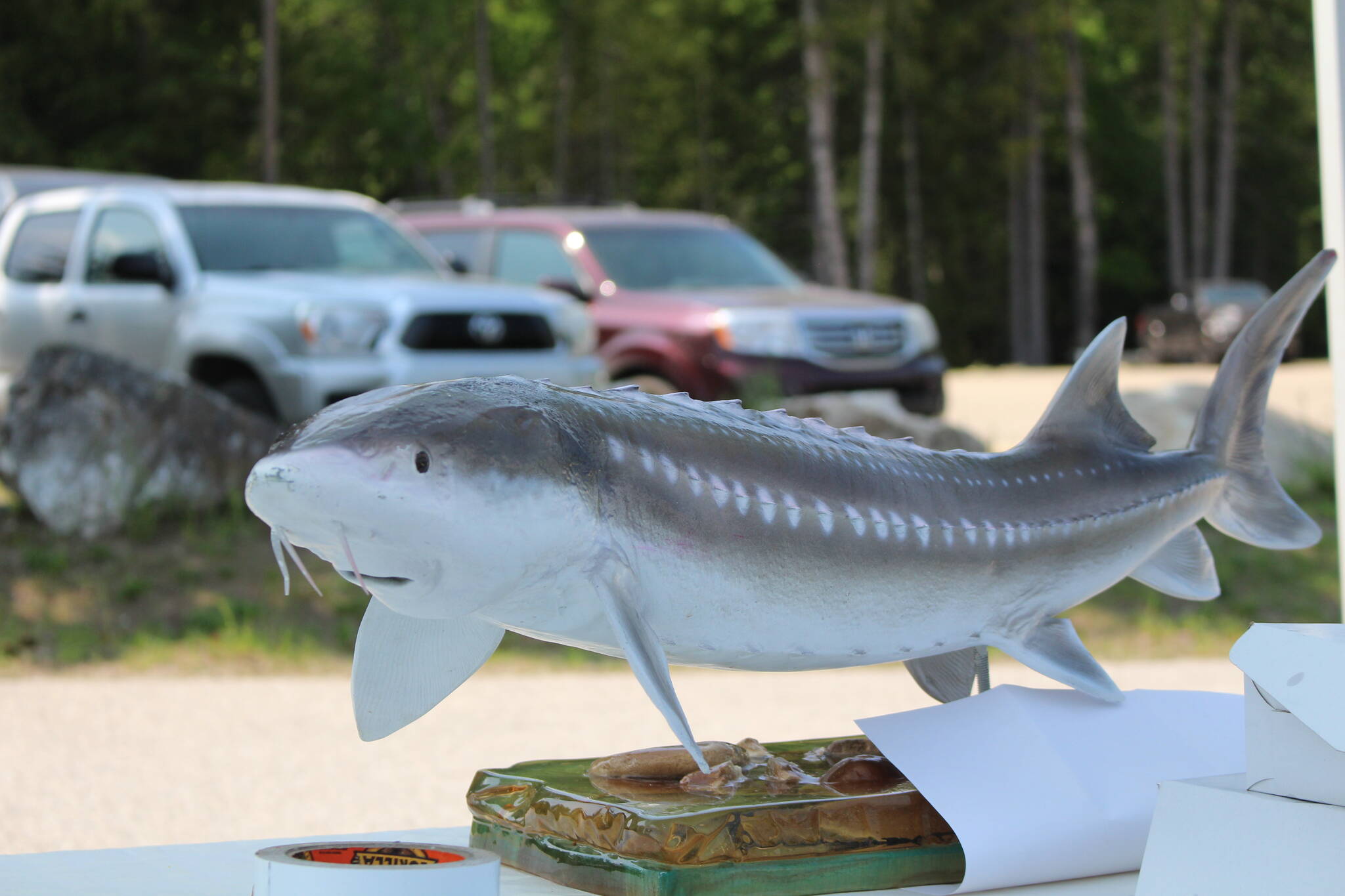 White sturgeon are North America's largest and longest-lived freshwater fish and have remained largely unchanged for the last 175 million years according to the FWCP. These dinosaur-like fish can live to be 175 years old.
The special fish are listed as endangered under the Species at Risk Act. According to Fisheries and Oceans Canada (DFO), local white sturgeon populations have been negatively affected by the construction of hydroelectric dams, diking and drainage projects, decreasing food resources, and declining water quality due to human activity over the last century.
---
@josh_piercey
josh.piercey@revelstokereview.com
Like us on Facebook and follow us on Twitter.

and subscribe to our daily newsletter.