Premier David Eby paid several Langley City business owners a visit on Saturday, April 1.
Lasting about an hour, the walking tour, organized by Langley MLA Andrew Mercier and Downtown Langley Business Association Executive Director Teri James, included included stops at Oxford Ice Cream, Passionate Homes, Everything But The Groom, Cozy Bean Bakery and Cafe, and Farm Country Brewing.
As his visiting wrapped up, Eby, who called it "a really neat tour," talked about the impending arrival of rapid transit and its impact on the business community.
"It's nice to hear people talk about expanding and hiring people and, and I hope that energy continues with the new SkyTrain and all the exciting things happening out here," Eby told the Langley Advance Times.
Eby indicated more measures of support for small businesses could be coming.
"We are looking for ways to support small businesses and communities like Langley, small commercial areas where there's lots of character," Eby commented.
"We know that coming out of the pandemic, there's opportunities for us to support beautification efforts and other kinds of things to bring people back downtown, get them out into the community, and that's what we're going to do," the premier added.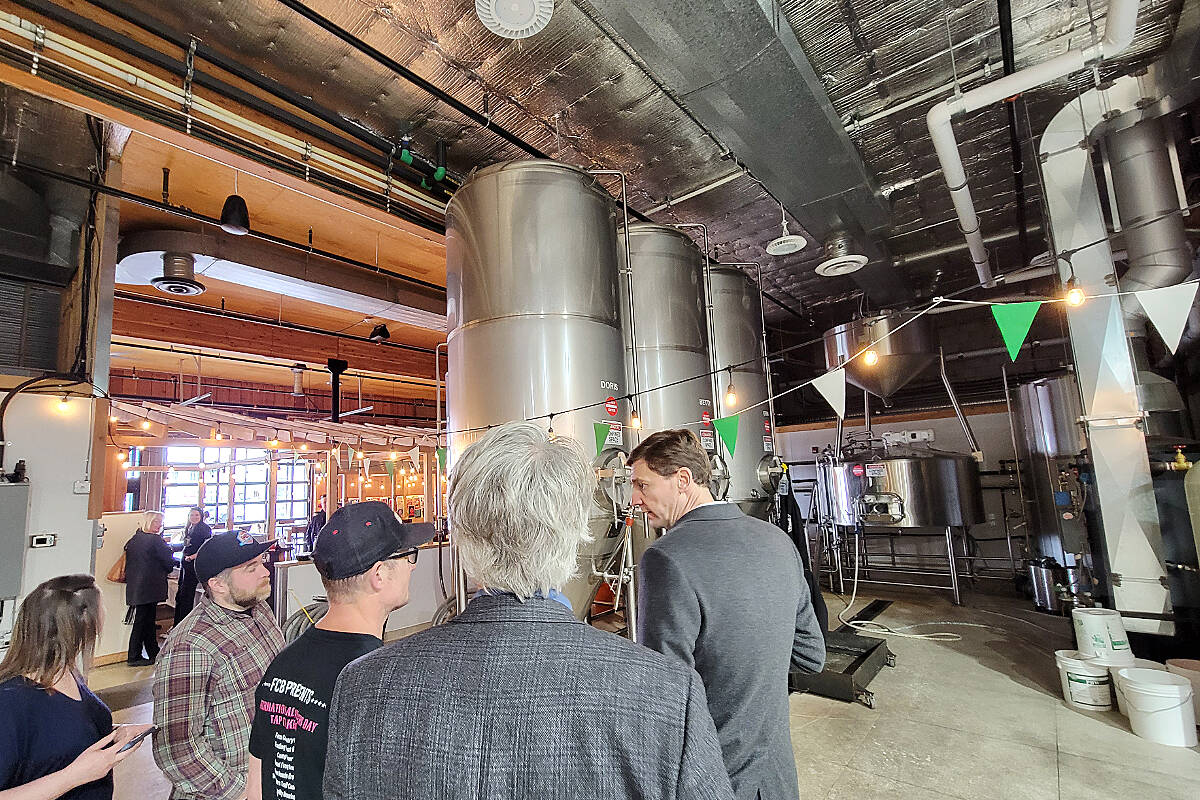 Mercier said the visit was the premier's idea.
"David wanted to come to Langley and see what Langley is all about," Mercier said.
"So, what we did, is we made sure to take him around to some of the businesses that, to my mind, really reflect the Langley community."
Mercier said that as Langley "continues to grow and as Sky Train comes, this is what we're going to see a lot more of in our downtown core."
James said she and Mercier wanted the tour to include a range of different businesses, "some of the ones that have been here for a long time, and a variety of the kinds of businesses that we visited as well, some food, some retail."
She said she was proud of the response.
"Everybody was warm and welcoming, and I think the whole close-knit business community vibe really resonated today," James enthused.
More photos from the day can be viewed online at the Langley Advance Times Facebook page.
READ ALSO: Langley City, Township to split more than $31 million in provincial funds
READ ALSO: Langley groups receive funds for work on education, animal welfare, invasive plants and restorative justice
---
Have a story tip? Email: dan.ferguson@langleyadvancetimes.com
Like us on Facebook and follow us on Twitter.