Just 20 seconds before pick number 175 of the 2023 NHL Entry Draft was read out on live television, Austin Roest got a phone call.
"It was my agent who gave me the good news," the 19-year-old slick skating forward said. "It was just an amazing feeling."
Roest was selected by the Nashville Predators in the NHL Draft, becoming the first ever Coldstream native selected.
"I actually never knew about that (honour), but that's amazing," he said. "I was actually born in Switzerland, while my dad played there. We moved to Coldstream when I was 10 and I played my minor hockey there."
Roest played for the Okanagan Rockets throughout his teens, before being drafted by the WHL's Everett Silvertips in the third round of the bantam draft in 2019.
After appearing in 23 games in the abbreviated 2020-21 season, the forward ingratiated himself in the following season, helping lead the team to first in the Western Conference.
However, Everett flamed out in the first round, losing in six games to the eighth seeded Vancouver Giants. A couple months later, Roest, now draft-eligible, didn't hear his name called.
"I was pretty motivated heading into the next season," he said. "I focused in the offseason on getting stronger, quicker and faster."
The hard work paid off, as he exploded into the consciousness of draftniks with a 32 goal, 46 assist season in 60 games in 2022-23. His 78 points represented a 46 point jump from the season before.
"I had a lot of belief in my abilities, and I was able to translate that onto the ice."
He also credits his father, NHL veteran of 244 games and current assistant general manager of the Tampa Bay Lightning, Stacy Roest, for his shoot up the draft boards.
"He's a huge part of my development, having him around."
Despite Stacy being involved with the Lightning draft, Austin wasn't expecting to get drafted by Tampa Bay, and was happy to now have the chance to call Nashville home.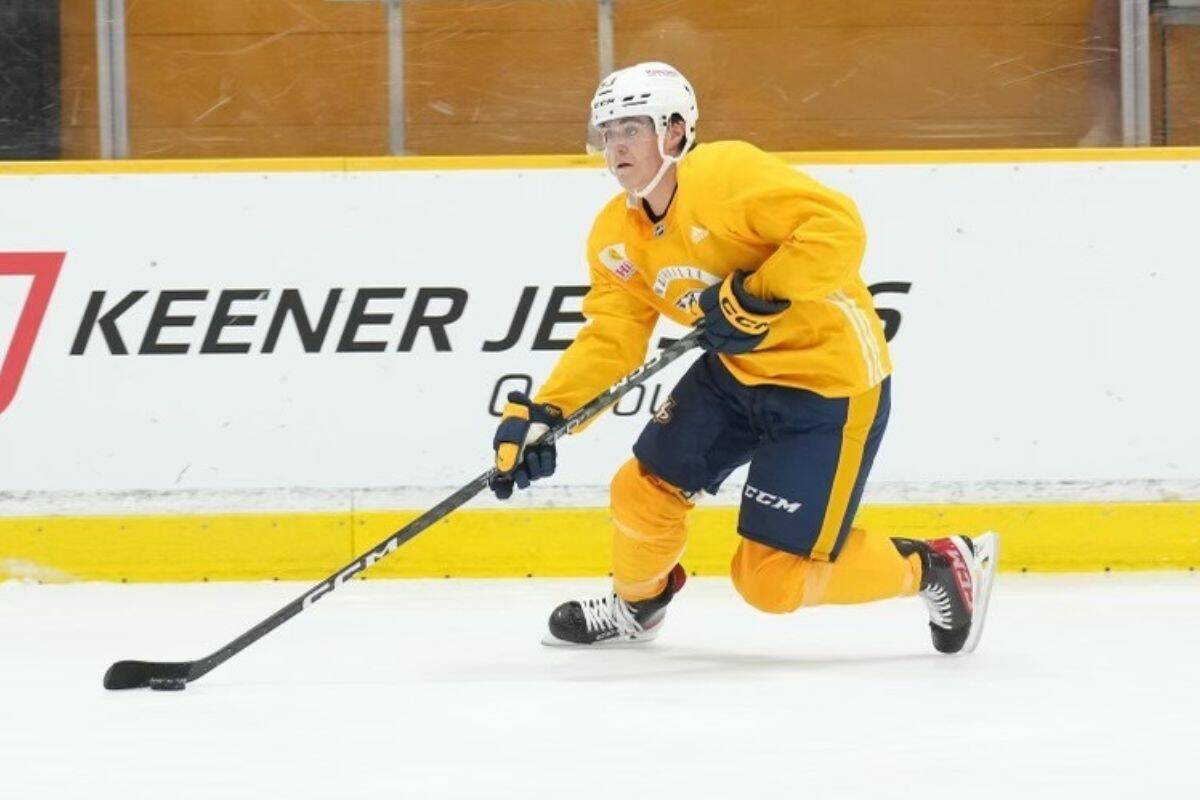 "I never actually heard from them prior to my selection," Austin explained. "But its great to be going to such a good organization."
Roest recently came back from the Predators 2023 Development Camp, which was a chance for the team's rookies and other players to get a taste of the big leagues. He'll be back in Nashville in September for their Rookie Camp.
"I was at Colorado's (rookie) camp last year, but it will be great to head to Nashville in December," Roest said. "I will be returning to Everett for next season though."
Roest will look to lead the Silvertips on and off the ice in 2023-24, as the team looks to make waves in the WHL playoffs.
---
@B0B0Assman
bowen.assman@vernonmorningstar.com
Like us on Facebook and follow us on Twitter and subscribe to our daily and subscribe to our daily newsletter.