It is hard to describe, exactly, the impact that Kelsey Falk has on a basketball court.
The 5-foot-10 guard is a whirly blend of athleticism, skill and tenacity on both sides of the court for the UBC Okanagan Heat, helping lead the team to a program-tying best record in U Sports, at 10-10.
"She is by far the best defender on our team," said Lonny Mazurak, current lead assistant for the Heat. "She is our Swiss army knife. We would move her around and match her up on any of the other teams best players."
Falk, in her third playing year with the Heat, comes from the VSS Panthers, where, from Grade 9, was thrust into a competitive basketball environment.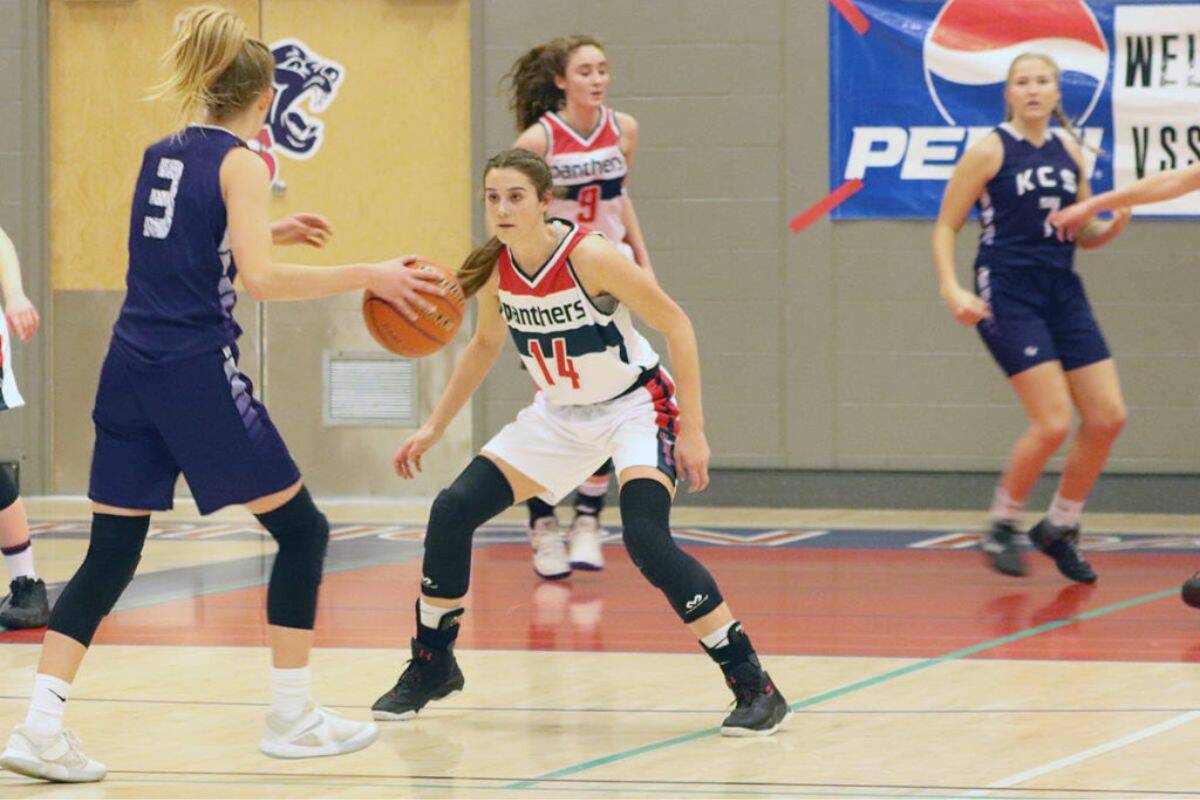 "We put it out there that if there were any players from the Junior team that they would come along for the experience of provincial championships," said Mazurak, then Panthers head coach. "Usually, it would be a little overwhelming but Kelsey said 'yep I'm coming,' and she joined the senior team that year and ended up playing because of an injury."
In her Grade 10 year, Falk's superior basketball ability began to shine through, shouldering the load for a team that, Mazurak said, had just six players.
"She was the Michael Jordan of our team. She had to score 20 points and get 12 rebounds a game for us to be competitive and she defended the other teams best player as well so she learned to carry the load pretty early."
It wasn't just basketball that she excelled at, as Falk played on the volleyball and soccer teams, helping her win back-to-back Athlete of the Year honours in Grades 10 and 11.
"I just loved being a part of every team," Falk told the Vernon Morning Star. "In high school, you are playing with more so your friends, which was fun but we also had a really good athletic program with great coaches and a bunch of our teams were really successful."
In addition to all the school sports, Falk played in the Prairie Elite Basketball League (PEBL) with the Junior Heat program for four years. That was led by current Heat head coach and former Panthers bench boss Bobby Mitchell.
"In the PEBL we played the Jr. Dinos (Calgary), Jr. Pandas (Alberta), those teams, so it was a mini-university league that really exposes you to those players who are going to play post-secondary basketball," Falk said.
When it came time to make a decision for her university career, her choice was obvious. At home at UBC Okanagan. It helped, too, to have her sister, Brianna, already playing on the team.
"I knew we were getting a steal with Kelsey," said Mazurak, who at that time had moved on from VSS to the assistant coaching position with UBC Okanagan. "She has a super-high compete level with just a relentless motor, so we were ecstatic that she would be one of the ones to jump start our program."
The women's basketball program had, at the time, been stuck in a downward spiral ever since it made the jump to Canada West competition in 2010-11. A low point came in the 2017-18 season, when the team went 0-20 on the year. By the time Falk got there, the Heat were 1-40 in their last 41 games.
The team's turnaround then emerged right as Falk began playing, as, after a rookie season where she would start all but one game, would lead the Heat in 2021-22 to their first ever playoff appearance, finishing with a 7-12 record.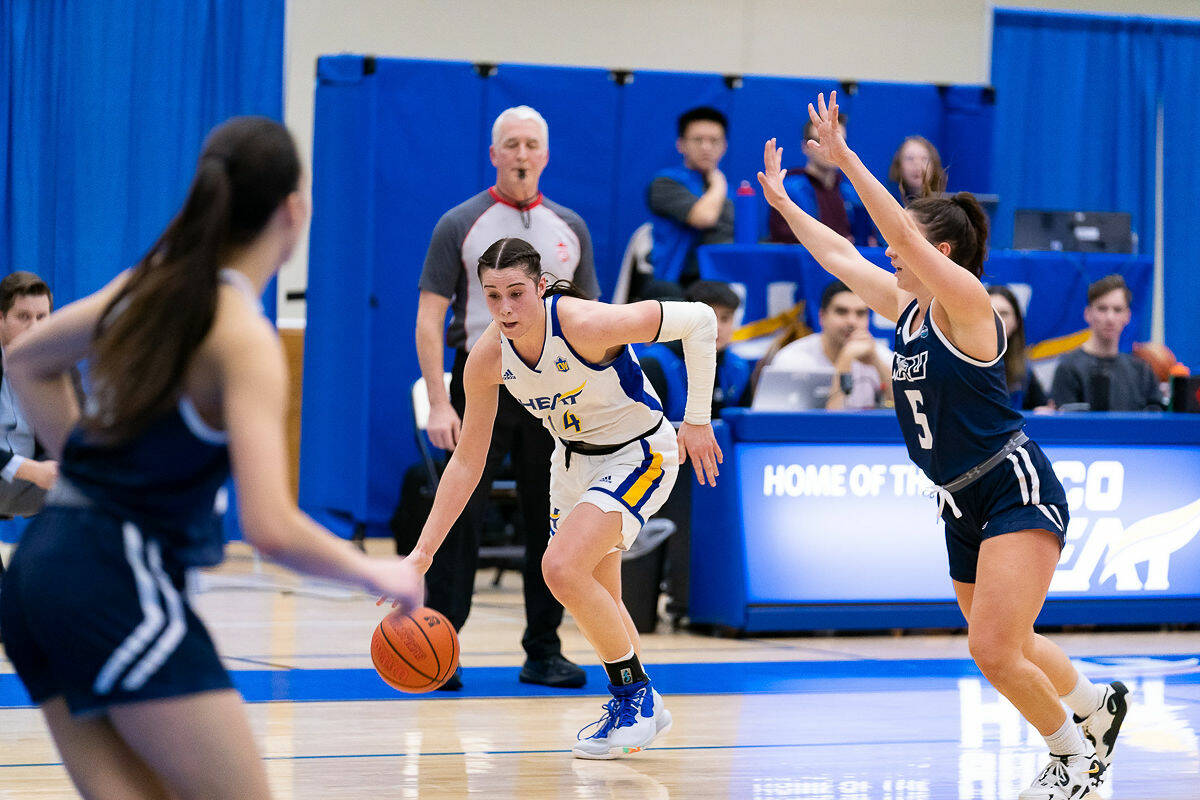 "She communicates well and is very positive in her communication and how she does so with her teammates," Mazurak added. "She gets a lot of minutes and there are some games where some of the players don't get a lot of minutes and she is up and encouraging and screaming, even knowing the game isn't in doubt one way or the other.
This year, Falk has started all 20 contests, averaging 30 minutes a night on eight rebounds and 11 points per, while gorging on four offensive rebounds a game, which is third best in Canada West.
The Heat battle the UBC Thunderbirds in a do-or-die playoff matchup on Friday, Feb. 17. Pending a win, they would then battle the top ranked Saskatchewan Huskies the next night. For Falk, priority one is getting that first playoff victory under her belt.
"Obviously we want to go to Nationals, that would be awesome, but our mindset right now is on the Thunderbirds."
---
@B0B0Assman
bowen.assman@vernonmorningstar.com
Like us on Facebook and follow us on Twitter and subscribe to our daily and subscribe to our daily newsletter.