The Penticton Farmers' Market is officially back.
A beloved city tradition returned for the 33rd time Saturday, April 15, with several dozens of vendors set up in the 100-block of Main Street for the market's opening day in 2023.
"My first-ever Farmer's Market was in the spring of 1982," said Dave Caswell from Keremeos-based vendor Starvation Flats Farm. "It's grown, it's become a really big deal and everyone wants to be a part of it."
Mayor Julius Bloomfield marked the occasion by riding his horse, River, to greet vendors early Saturday, as shared by the city via Facebook.
Bloomfield was joined by councillors James Miller and Campbell Watt to mark the 33-year opening-day tradition, "wishing the agricultural community a successful season," the city shared.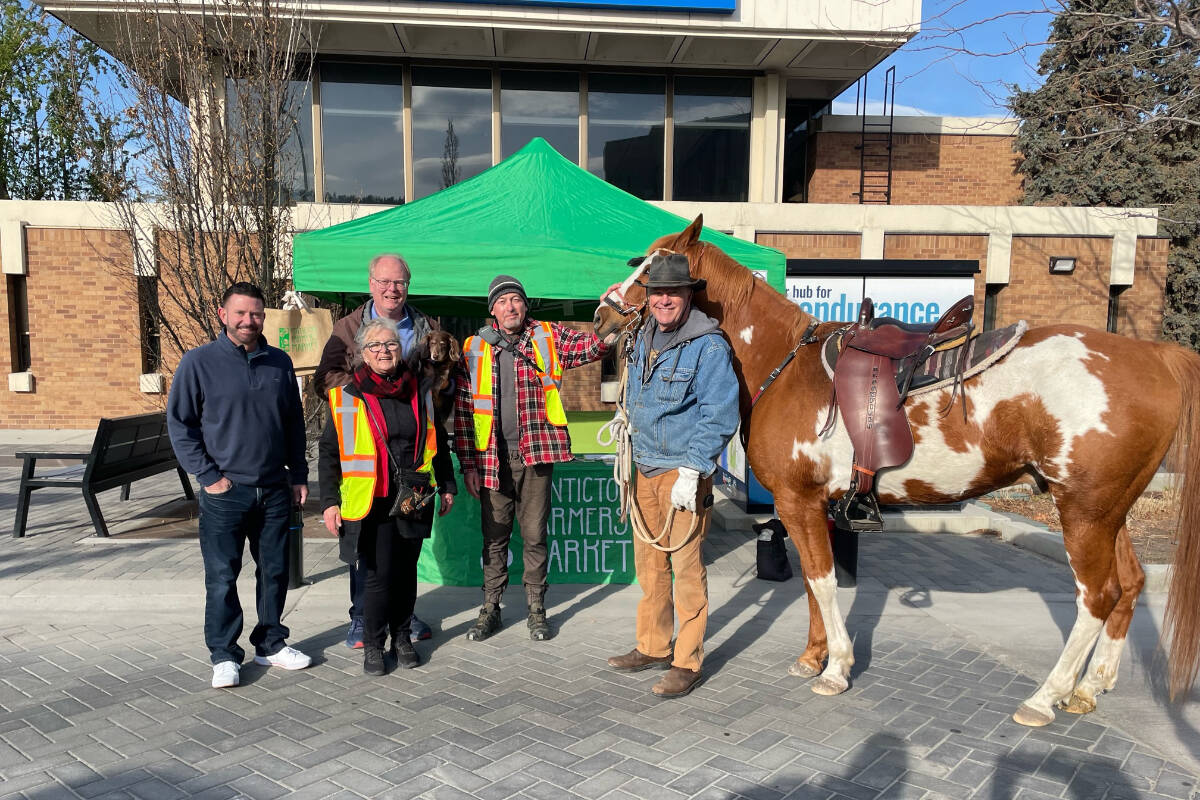 Hundreds could be seen at any given time walking the market on a windy, event-filled Saturday in Penticton.
"People aren't just coming anymore to pick up vegetables," Caswell explained. "The market is the event in itself…people are coming to chat with friends, pick up a coffee and take in the whole experience."
The market will run from 8:30 a.m. to 1 p.m., every Saturday, until Oct. 29.
Participating vendors offer jams, candles, soaps, spirits, kettle corn, dried veggies, coffee, dumplings, balsamic vinegar, stained glass, fruit in season and much more.
"It's really a community," Caswell said. "We live in a food paradise and it's good to have the market back."
Leaders from the market stood before city council on April 3, requesting to be made a "priority tenant" on 100-block of Main Street every Saturday, during the season.
"The Penticton Farmers' Market hosts amazing vendors who attract close to 10,000 people each and every Saturday," the market wrote in a presentation to council.
Their request is expected to be addressed at a later date.
The Penticton-based market says it generates around $2 million every year.
---
@lgllockhart
logan.lockhart@pentictonwesternnews.com