Just in time for Easter, Krista George has posted to a Facebook group her 'Crocheted Hey-Zeus' up for sale.
"Just finished making him. Jesus living his best hippy life."
The crocheted man stands about one foot tall and is outfitted with a skateboard and a cigarette.
"I even gave him little booty cheeks because why not."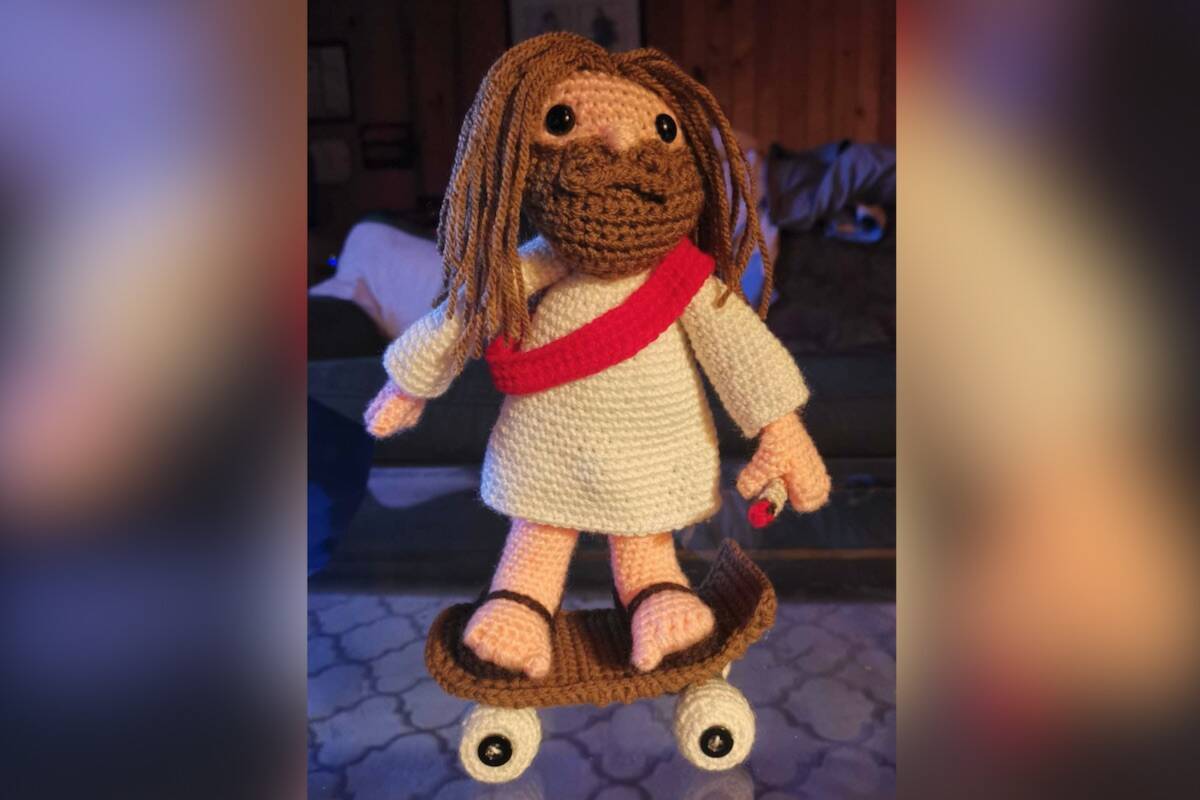 Of course, the post comes with at least one witty comment.
Jefferson wrote, "I'll trade you the body and blood of Christ. AKA I will trade you a loaf of bread… and some red wine."
You can bring Christ to your Easter table for $80 on the Facebook group Okanagan Buy Sell & Trade.
Find a strange, funny, weird ad online? Let us know! Email brittany.webster@blackpress.ca.
---
@thebrittwebster
brittany.webster@blackpress.ca
Like us on Facebook and follow us on Twitter and subscribe to our daily and subscribe to our daily newsletter.